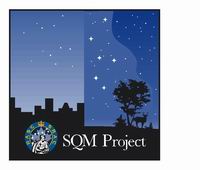 Sky Quality Measurement Project - Miscellaneous
Period of Possession:
The borrower may use the unit for a minimum of 3 months before they must return the unit or forward it to the next borrower.Due to widespread bad weather, the loan period can be extended up to an extra month.
Financial Liability:
The borrower or Centre is responsible for the loss of the SQM-L. In the case of a Centre that has borrowed a SQM-L, the centre is liable if it is not returned to the LPAC or shipped to the next borrower.
Notification Responsibility:
When you have received your SQM-L package and when you have expedited your SQM-L package send your Notification to Kim Hay at the email below
| | | | |
| --- | --- | --- | --- |
| SQM Meter # | On Loan To | SQM Meter# | On Loan To |
| 1 | Chris Weadick- New Brunswick Centre | 2 | Wayne Willott- Okanagan Centre |
| 3 | Bill Clark- Sunshine Coast Centre | 4 | Dave Gallant-Thunder Bay Centre |
| 5 | Ralph Chou- Toronto Centre | 6 | Peter Clarke- Kitchener-Waterloo Centre |
| 7 | Cameron Widen- Vancouver Centre | 8 | Dr. Pierre J. Boulos- Windsor Centre |
| 9 | Michael Cook - Toronto (Durham Region) | 10 | Bill Gardner -London Centre |
Expediting Method:
Return to RASC LPA Committee, or ship to the next borrower as directed by LPAC. Shipment shall be insured for $100 by current borrower with tracking information (expedited mail)
Where to Submit Data:
At the end of the loan period, the data shall be either forwarded to Kim Hay (cdnspooky at persona dot ca) for uploading to the Sky Quality Database or you can request a personal account so you can enter your own data. Each data point must be accompanied by:
Date (local)
Time (local)
Latitude (d m s)
Longitude (d m s)
Location name
Province
Sky brightness reading (average of several readings preferably on more than one night)
SQM meter model
Temperature
Measurer (person who made the measurement)
Notes (if required)
Requesting a unit
If you wish to request a unit, please contact Dan Taylor (dctaylor at xplornet dot com)
last updated November 18, 2009 - kh
Post date:
Sunday, October 30, 2011 - 10:53am
Last modified:
Sunday, October 30, 2011 - 10:56am