Speaking Topics:
Intro to DSLR Photography with APT
Faroe Folly - My 2015 Solar Eclipse Adventure
EQMOD - Awesome software for your Synta Mount
Visiting the Texas Star Party
Other Astronomical Organizations:
Can deliver other talks similar to the above:
Willing to consider creating a custom presentation:
Regional Availability:
Eastern Ontario and Montreal
Central Ontario
Southwestern Ontario
Target Audiences:
All ages including children
General audiences (adults)
Astronomy enthusiasts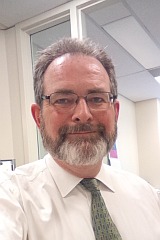 A child of Apollo I've been interested in astronomy for many years and became reengaged with astronomy in 1997. An active member of the Society, I've also explored variable stars, dabbled in astrophotography and done some astronomical tourism as far as Texas and England. I enjoy sharing my experiences and can provide presentations from 20-60 minutes.