Information for Students
As a student who is interested in astronomy, you are following in the footsteps of some of Canada's leading astronomers, including Helen Sawyer Hogg, Ruth Northcott and Roberto Abraham to name a few. The RASC Education Committee has gathered some of the best information sites that can help you with your project or interest in astronomy!
Clear skies!
---
Need help with school projects? These websites will help you find information about our Earth, the Solar System, and the skies beyond.

Should you be studying right now, but you just can't get yourself to do it? Luckily these links not only help you with astronomy homework, they are incredibly addicting to explore too. Find out a ton about the universe through these apps and sites.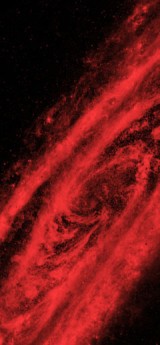 The links here will help you come up with space-themed science fair projects. Sometimes RASC members volunteer as judges at science fairs, and sometimes there are even astronomy-specific prizes. Check out your local science fairs here to find out more.
Post date:
Thursday, April 28, 2011 - 5:24pm
Last modified:
Wednesday, November 14, 2018 - 3:56pm