Here are some frequently-asked questions and answers to explain a bit more about this project:
How much money does the RASC need?
We've estimated startup costs of $75,000 to $150,000 depending on equipment we can find, and ongoing monthly costs in the area of $1500 to $2500 per month. We will also want to budget for ongoing maintenance and repairs of approximately 20%.
To purchase a moderately large telescope (in amateur telescope terms), likely the capital outlay will be more along the lines of US$250,000 to US$1,000,000. Our intent is to start with a humble "starter telescope" that is better than the typical amateur telescope, and to upgrade as funds permit.
We're looking for donors, sponsors, and partners to help make this happen.
How can I donate or sponsor the RASC?
Sponsors should contact our office and speak with our Executive Director, Phil Groff.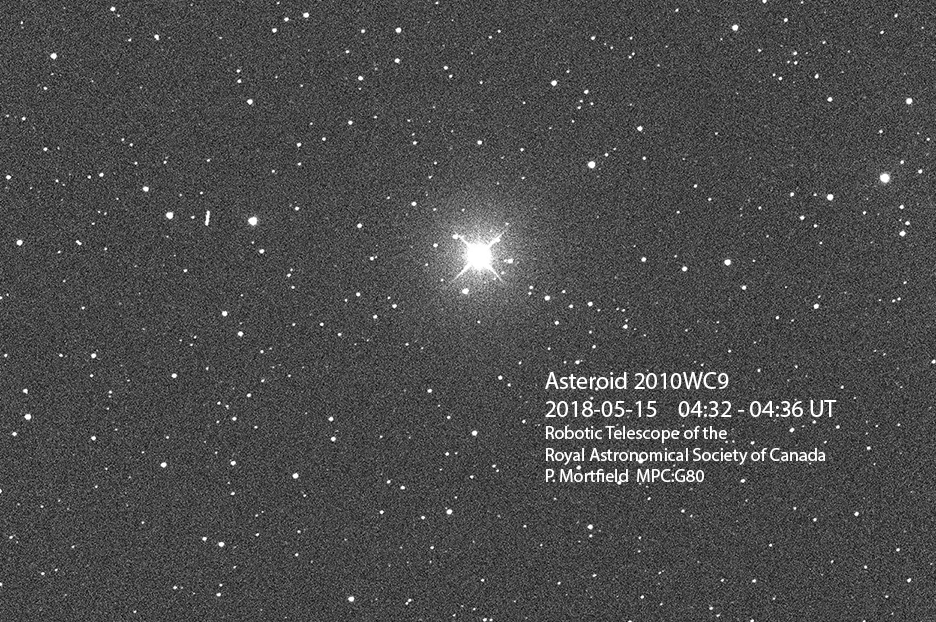 Can I look through the telescope?
The best experience may be to join one of our local Centres near you. They can give you a hands-on experience with a telescope at one of their observing sites that you'll never forget.
The reality of a robotic telescope is that you can't just have a look through the eyepiece. It really isn't designed for live views of the sky by people at the telescope, it's more for getting sequences of images for science and discovery or for making beautiful pictures in an unattended fashion.
The Sierra Remote Observatories buildings have over 30 operating telescopes that may be running at any time, and it is not safe for people to be in the observatory during nightly operations.
For extraordinary donations, we may be able to offer you an exciting alternative experience.
What's the difference between a "remote" telescope and a "robotic" telescope?
The RASC telescope is actually both - a robotic, remote telescope.
"Remote" means it is at a location far from urban lights, under dark skies. A key aspect of our plan is to use a facility that has on-site staff, who can help in case of difficulties or if we wish to make changes to the equipment. This is much better than having to drive or fly for hours to get to a difficult, somewhat inaccessible site to fix something in the middle of the night.
"Robotic" means that the telescope is under computer control, with a scheduler that automatically picks the next task for the telescope to perform. The idea is to minimize human intervention, and to submit "jobs" for the telescope to perform, such as specifying where in the sky to point, and what filters to use for the image, and how long an image to take. This way, the scheduler can optimize the use of the telescope, and will deal with weather and sequence observations based on where in the sky the telescope is pointed.
How can I get access to the telescope to run my observing program?
In the coming months, you'll be able to contact the telescope team to participate in astrophotography, science imaging, and outreach programs.
We'll post more information as it becomes available in the coming weeks.
This is a great project - how can I help?
The best way to help us is through a donation. We're also actively looking for RASC members who are technically skilled, and familiar with modern astronomy software. Please contact our Society office to learn more.
More FAQ questions are coming. Feel free to contact us using the information at the bottom of this page.
Post date:
Monday, May 7, 2018 - 1:41pm
Last modified:
Monday, August 2, 2021 - 10:54pm