Speaking Topics:
neutrino astronomy and supernova neutrinos
Other Astronomical Organizations:
UBC Department of Physics and Astronomy
Can deliver other talks similar to the above:
Willing to consider creating a custom presentation:
Regional Availability:
Northern Alberta
Southern Alberta
Northern and Central BC
Lower Mainland
Victoria and Sunshine Coast
Target Audiences:
General audiences (adults)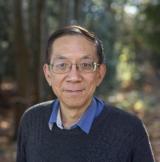 I am a nuclear/particle physicist by profession. My current research is in building underground detectors that will detect neutrinos from the next core-collapse supernova in our galaxy. My group is currently operating the HALO detector in Sudbury, Ontario http://www.snolab.ca/halo and we are planning a much larger detector in Italy. I have also been an amateur astronomer for most of my life, and currently observe what I can from the light-polluted sky of urban Vancouver.