Candidate statements for 2018.
I have been a member of The Royal Astronomical Society of Canada since May 7, 2013. Still a beginner in astronomy, but I have been learning a tremendous amount as an active member of the Society with each year that passes. I am fascinated by astrophysics and theoretical physics and hope to one day jump into those areas of study. I've volunteered locally in Calgary beginning in 2013 and nationally since 2014. The more I learn, the more I want to be and stay involved. Please consider this Candidate's Statement and the accompanying Letters of Support as my application to continute to sit on the Board as a Director. Previous Society Council & Committee Experience
My experience is as follows:
Co-host of RASC 150 History Podcast
150th Anniversary Working Group
Chair of Fundraising Committee (since 2015)
Director (2015-2018)
Calgary Centre Council (2013-2015)
Calgary Centre National Council Representative (2013-2015)
Calgary Centre Casino Night Committee
Calgary Centre By-Laws Committee
History Committee (since 2014)
Communications Working Group (assisting the IT Committee)
Awards Working Group (assisting the Awards Committee)
My Goals for the Society
I still believe now is the time to catapult the Society into the 21st Century in the most delicate manner possible. We also need to continue to attract and keep younger members involved as they are incredibly important to our Society's future. I would love to see more online engagement (using social media and our website) to bring the wealth of our astronomy experience to the fingertips of the younger generations. I want to assist with the evolution of our Society as a whole as we push forward and make these transitions. I believe there's a communication breakdown between the Centres and National, something that needs to be worked on and moulded further as a long-term goal. I wish to participate in the discovery of new ways to keep the information flowing smoothly between the two. I also hope to help continue motivating our Centres even more so in effort to promote our message and bring astronomy education to the public.
If Elected, How I Will Contribute to the Board
I will bring a fresh perspective to the table and continue helping out in any way that I can. I want to assist with discovering new ways to attract members to become involved at their centre level, if they are not already, and at a national level. I intend to learn as much as I possibly can during my time on the Board and hope to achieve as much as we can while our Society continutes to evolve further.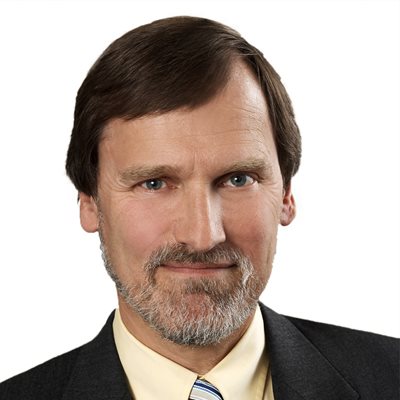 Greetings to all RASC members. I am putting my name forward for re-election to the Board of Directors of the Society.
I am an unattached life member of the Society, having joined the RASC in the spring of 1970 and having been a member continuously for the 48 years since then. For many years I was involved in the governance of the Society, holding the positions of Councillor, followed by Second Vice-President and then national Treasurer. For many years I was the Society's legal counsel and Chair of the Constitution Committee. I have received the Society's Simon Newcomb Award and Service Award.
Last year I was elected to the Board to complete the term of a member who resigned. Since that time I have been active on the Board in various governance matters, and particularly in assisting in writing the Society's new Anti-Harassment and Anti-Discrimination Policy G24. The Board also appointed me as the Society's legal counsel last fall.
I am mainly an observational astronomer and astrophotographer, as many of you will know. I have lead or co-lead several RASC solar eclipse expeditions, and I regularly speak at meetings of various centres on observational and photographic astronomy.
I believe that my profession has been useful in helping to assist the Society in the legal and financial aspects of its operations. I am a civil litigation lawyer at one of Canada's largest law firms, and have been an Adjunct Professor of Law at Osgoode Hall Law School for several decades. More recently I have been teaching law at Notre Dame University and the Université de Moncton, although still practising full time.
An important priority in the next few years will be getting the Society's finances in order, so as to avoid sustaining chronic deficits. This will inevitably require reasonable fee increases, which in my view are both necessary and much preferable to reducing services to members.
I hope to receive your support to be re-elected as a Board member, to continue contributing to the governance of the Society, as its legal counsel and in the implementation of the strategic plan.
As part of his service to the Society as co-chair of the National Council, Roger Nelson had placed great importance in the need for the Board and National Council to communicate and engage the members. He intends to continue to work towards this as a Director of the Society. He feels that greater importance should be placed on involvement from across the society in the: (1) committee work of the national organization; (2) communication and co-ordination of projects, and; (3) initiatives between the centres.
National Committees should demonstrate an effort to obtain members/representation from all parts of the Society. Roger's believes that we must try to involve any member who is willing to contribute to the Committee work of the Society.
Roger intends to promote an increased level of effort by the RASC in terms of supporting the interests of members in exploring astronomical science objectives. He believes that this should be seen of equal importance as outreach programs in public education, promotion of Astronomy, information and education on advances in astronomical science. Furthermore, Roger's vision is a balanced, healthy and thriving astronomical society that includes active enjoyment of each of these, by its members.
Let's make our Society work for all the members in all the Centres!
Motto: "Tell less, listen more"
Astronomy Experience
Roger's interest in astronomy goes back to his youth when he dedicated himself to learn the night sky while living on a farm in rural Manitoba. Astronomy as a passion began early when Roger received a small telescope as a Christmas present for his 10th Christmas. Later as a teenager, Roger set the hobby aside, as he lived in an area with no Astronomy Club to participate. He did not have funds to purchase a larger telescope or the support of an organization or mentors to help him build his own. As an adult, he resolved to take the hobby up when he could do it as part of an organization that would help. His experience as a youth, without the support and mentorship, made him resolve to work to prevent this from happening to others who are interested in the awesomeness of our Universe.
When Roger moved to Regina in the 1980's; with the encouragement and support of his amazing wife Grace Nelson, Roger joined the Regina Astronomical Society (RAS). At the time, the RAS was in a state of disarray and was having difficulty attracting membership and interest. It did have an observatory with a 4″ refractor! Roger agreed to take the leadership of this organization and while expanding his knowledge and observation experience, he worked to breathe new life into that organization over a 4-year period. Through his efforts, and the support of Regina's Astronomical Community, the long defunct Regina Centre of the Royal Astronomical Society of Canada (RASC) was restored in 1989. In 1990, Roger moved to Calgary and joined the Calgary Centre. As a member, Roger immersed himself in the observing programs of the Centre. He built a 10″ Newtonian reflector with the support and mentor-ship of other members who had skills in telescope construction. Time and life experience caused Roger to step away from the RASC for a time and he returned in 2005 to take up a role serving as a Councillor, and participating in observing and public education programs of the Calgary Centre. In 2013 Roger served for 3 years as a National Council Representative for the Calgary Centre, then Secretary and most recently a Councillor again. More recently, Roger has moved his interest to astronomical imaging.
For the 2018 General Assembly, Roger provided webservices though his company (The Blue Grid AB Ltd.) and technical expertise to build and deploy the website to host the 2018 GA.
Astronomy Memberships and Accomplishments
Royal Astronomical Society (1989-1997, 2005-2010 & 2012-present)
Member of Calgary Centre 1990-present
Member of Regina Centre 1989-1990
Calgary Centre Secretary 2014-2016
Calgary Center Councillor 1992-1993, 2005-2007, 2016-present
1992, 2007 & 2018 GA Organizing Committees
2018 GA Website Creator/Webmaster
"Where's the Science Initiative"
Active volunteer 1990 to present

At the Rothney Astrophysical Observatory Public nights
Star nights in and around Calgary

Calgary Centre National Council Representative 2012-2015 (Attended the General Assemblies in 2013, 2014 & 2015)
National Advisory Council Co-Chair 2013-2015
Calgary Observing Group Chairman 1993-1994
Calgary Centre Observing Committee 2017-present
Help in organization the first Messier Marathon at the WCO.
Awards: Bolide Award 2016
Certificates: Messier Certificate (RASC) 1992
Working on the following Certificates: Explore the Universe, Finest 110 NGC's
Regina Astronomical Society (1986-1990)
President 1986-1990
Activities: Lead the group in activities and build engagement and activities over a 4-year period.
Authored updates to By-Laws and Constitution
Published the newsletter
Public Education and Volunteer programs for the Society
Media contact for Astronomy for Southern Saskatchewan
Achievements

Telescope for loan program
Davin Dark site acquisition
Partnership with the Saskatchewan Science Centre
Partnership with the Western Development Museum to preserve the Observatory build by the original Regina Centre (1910)
Built the group from a dozen members to over 40
Arranged to have the RAS become the Regina Centre of the RASC
Mount Kobau Star Party Society
Member of MKSP Society (2017-present)
Webmaster (2015-present)
Mount Kobau Star Party Facebook Page
Attended the event in 1992, 2007, 2008, 2012, 2014, 2016
Personal Astronomy Projects
Built his own 10" Newtonian Telescope (1992)
Publishing his Observing Log Book (currently at over 1200 Observations)
Herschel 400
Local Group Picture Album
Observing Certificates
Occultations and Eclipse Events and Expeditions
2017 US Solar Eclipse (Idaho); 1979 Solar Eclipse (Winnipeg); Planning Expedition to S. Texas for 2024 Total Eclipse.
Star Parties (ASP and SSSP) since the 1990's
Other positions outside of the Society
Lego Robotics Competition Judge
Director of the Saskatchewan Science Centre
Shareholder with (Grace Nelson) of The Blue Grid AB Ltd. an Internet and Information Systems Consulting Company.
Past Treasurer of his Condo Corporation
President of the University of Manitoba Students Union
Hello fellow Members, Colleagues and Friends.
As my first full term as a Director of the Board comes to an end, I am writing to announce my candidacy for a second term on the Board of Directors in the upcoming Election. I understand and meet the eligibility requirements of the position and agree to abide by the RASC Director's and Officer's Code of Conduct. If elected, having reached my term limit as 2nd Vice President, I will stand for an executive position as 1st Vice President.
I am a life-long volunteer and in addition to joining and supporting non-profits, I refuse to be on the sidelines and engage and contribute wherever I can.
For the RASC, on a local level with the Calgary Centre, I've been an active participant in our public outreach program since joining, I've taught junior-level astronomy to our Youth Group for about 6 years, been volunteer coordinator since 2005, joined Council in 2003, became a National Council representative in 2011 and was our Centre Secretary from 2011-2014. I became Centre President in 2015-16 and am currently our Centre's Past President.
From a Society perspective, as a National Council representative for the Calgary Centre, I became more aware of the RASC Committees and the good work they are doing. Looking for alignment with my skill set and background, I then became a Committee Member of the Education and Public Outreach Committee eventually being appointed to Chair that Committee. This brought me closer to the Board of Directors and in 2014, I was elected to the Board of Directors with a 1 year term. Standing again in 2015 I was elected to a 3 year term and was also elected by the new Board as the Society's 2nd vice President for 3 consecutive terms. This position also carries the role of Chair of the Nominating Committee, Board liaison for the Education and Public Outreach and Light Pollution Abatement Committees and Member of the Finance Committee.
It's noted that the Candidate Statement should also identify any other relevant volunteering experience. I happen to be on the Stampede Caravan Committee, a group of dedicated volunteers who provide breakfast and entertainment to about 100,000 Stampede visitors during the 10 days of the Calgary Stampede. My day begins at 5:00am and ends at 3:00pm each day; its gruelling but very satisfying. Some of my Caravan colleagues have volunteered to help us bring a bit of Stampede to our GA this year and we will be serving RASC delegates our pancake and sausage breakfast; I hope to see many of you in Calgary as we host our General Assembly and the 150th of the RASC.
I can honestly state that I am dedicated to the RASC and freely offer my time and expertise. Monthly Board meetings, numerous Committee meetings, local Centre Council and General Meetings, public outreach, plus attending to tasks that I am accountable for equate to a fairly heavy commitment. However I take this on while being employed full-time-plus, caring for the needs of my family and even through medical adversity. I was diagnosed with a serious cancer during my first year as President of our local centre and my first year on the Board. Despite chemotherapy, radiation therapy and many surgeries, I kept up with my commitments and contributed in a significant way to a number of key initiatives at the local and National levels. I promise to continue to the best of my abilities during this term should I be elected.
In the great words from Monty Python, I'm not dead yet; if elected I intend to continue to work towards the execution of the Strategic Plan and all that entails, ensure that the voice of the membership is represented on the Board and National Council, ensure that we are an inclusive, safe and welcoming Society, and continue to give of my time and efforts towards making the RASC a little bit better whenever and wherever I can.
It has been a honor to serve the Society these past years and I thank you in advance for your support in the coming election.
Post date:
Monday, May 14, 2018 - 9:11pm
Last modified:
Tuesday, May 15, 2018 - 9:51am