Order your 2021 Observer's Calendar today while quantities last!
*A calendar for astronomers, created by astronomers*
Editor: Paul Gray
Associate Editor: Alister Ling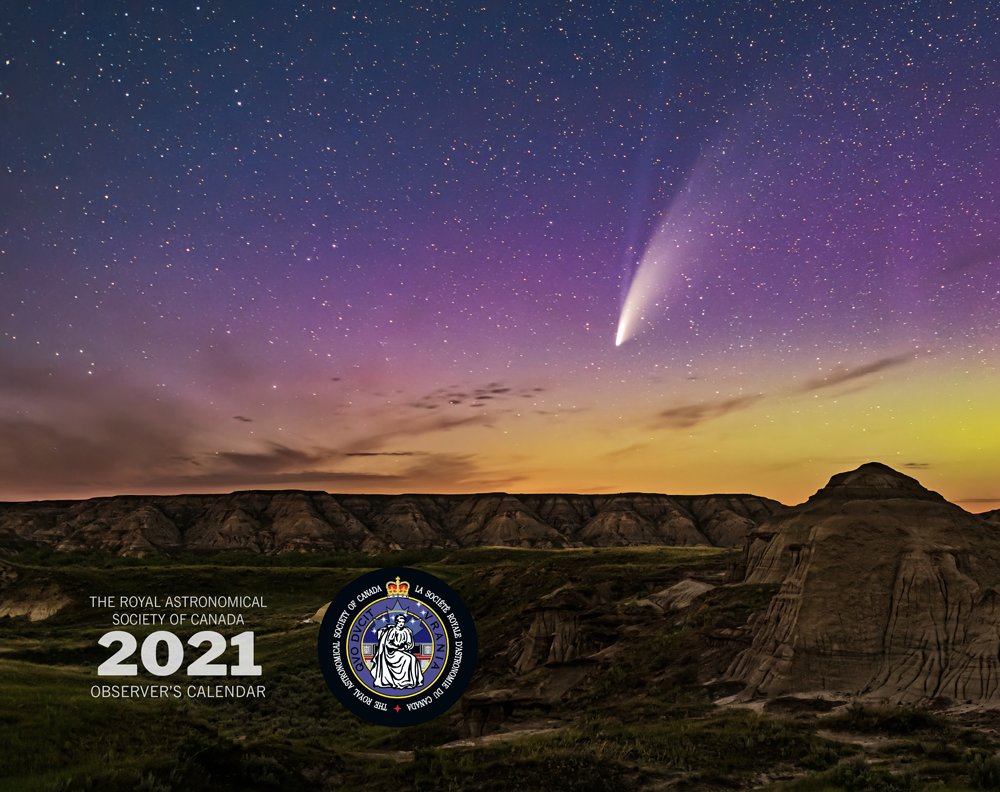 This calendar was created by members of the RASC. It features spectacular astro-images taken by amateur astronomers. An informative caption accompanies every photograph.
Designed with the observer in mind, the calendar contains comprehensive astronomical data such as daily Moon rise and set times, significant lunar and planetary conjunctions, eclipses, and meteor showers. The RASC Calendar is a winner of 5 printing awards of excellence for its graphical quality and design.
Features:
Colour wall calendar that opens to 19" x 12"
Features photos taken by amateur astronomers, digitally formed using the latest techniques
Photographic-quality, high-resolution printing on top-quality paper
Photos are accompanied by a highly descriptive and informative caption
Includes historical anniversaries, birth dates, and literary quotations of astronomical relevance
Monthly grids include a host of astronomical information such as planetary and lunar conjunctions and phenomenon, eclipses, major meteor showers, daily Moon phases, and Moon/Sun rise/set times
Daily lunar graphics showing libration
Rise/set times and other astronomical predictions are applicable to all of North America
Canadian and U.S. holidays are included
Purchase Information
Visit our eStore or click on the appropriate form below!