Girl Guide Badge Requirements
The Girls First program puts girls in the driver's seat of their Guiding experience.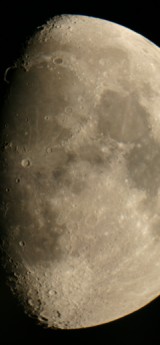 The program has been developed based on what girls told us they want – from

activities, content and topics, to the kinds of skills they want to learn. An evergreen

program, the content is consistently changing and growing to meet

your interests and needs.
Structure
 The Girl Guides now implement a structure based around seven program areas, with three themes in each program area. You can earn badges both for themes and for program areas. To earn a theme badge, you must participate in a number of activities with your group based on your guiding level (sparks, brownies, etc). To earn a program badge, you must have earned at least 2 theme badges from the program. The rules and requirements are very flexible, and depend greatly on what your group would like to do.

Experiment and Create: Science Lab Badge
Explore the sciences – from biology, chemistry and physics, to geology, weather, forensics and even astronomy! Ask questions, try something new, design experiments, test hypotheses and get a little messy as you discover how the world works. Contact your local RASC centre to find out how we can help you get this badge (and maybe even more!).
Check out Girls First: A Guide to the Girl Program for more detail on the new program guidelines.