Fundy National Park - New Brunswick | Dark-Sky Preserve
Photos: Parks Canada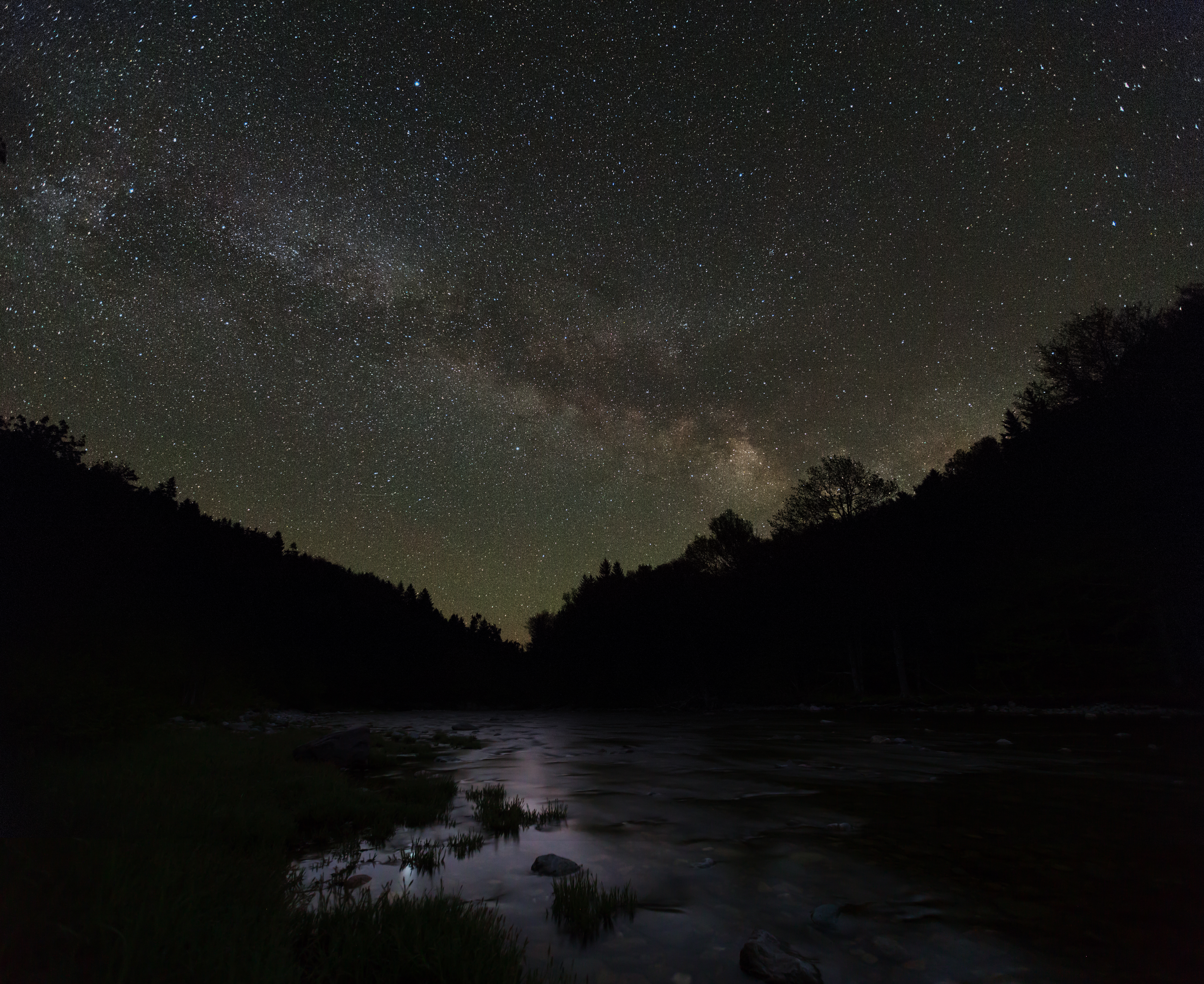 Fundy National Park was designated a Dark-Sky Preserve in 2011, in partnership with Parks Canada. The park is located on the southeast coast of New Brunswick along the Bay of Fundy, and lies between Saint John and Moncton. It is accessible by car year round, and Route 114 runs through the Park.
The park encompasses 207km2 of Acadian forest, waterfalls, lakes, river valleys, bogs, rugged coastline, and rolling highlands. It serves as the core area for the UNESCO Fundy Biosphere Reserve and is on the major Atlantic migration route; over 260 bird species have been spotted in the park and on the adjacent bay. The park is home to the endangered Inner Bay of Fundy Atlantic Salmon, and also supports a variety of pollinators through the Pollinator Garden Project.
The nearest source of significant light pollution is the town of Sussex, 40km away. The skyglow from the city of Moncton, 84km north, is also visible in some areas of the park. Average sky quality readings typically fall between 21.3 and 21.6 mag/arcsec2. Designated viewing areas in the Dark-Sky Preserve are Caribou Plain, Bennett Lake, and Herring Cove.
The park offers a number of public programs throughout the year. Activities may vary and have been impacted by the COVID-19 pandemic, but have included annual star parties hosted in association with the New Brunswick RASC Centre, stargazing during the Perseids meteor shower, moonlight paddles on Bennett Lake during the full moon in July and August, weekly night hikes, and Starry Night Stories in the fall, where visitors learn about star lore while they observe the night sky.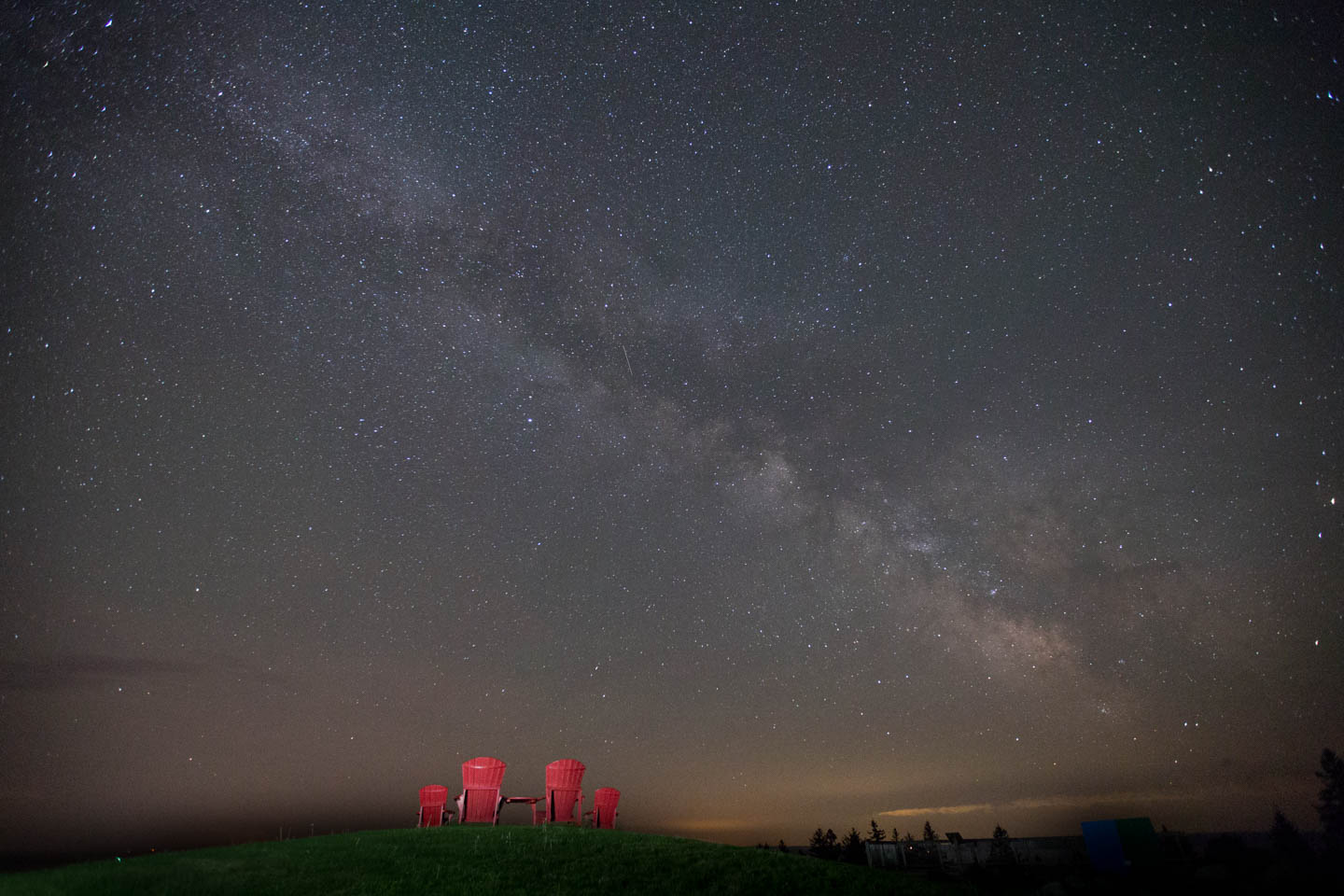 Fundy National Park offers a variety of accommodations for its visitors. Four frontcountry campgrounds offer sites for tents, trailers, and RVs, as well as oTENTiks, Yurts, Ôasis, and rustic cabins. Amenities include washrooms, showers, kitchen shelters, laundry facilities, electrical, sewer, and water hookups, dumping stations, and limited Wi-Fi. The Park also has eight backcountry campgrounds, equipped with tent pads, picnic tables, and pit toilets.
The fishing village of Alma is 1km from the Visitor Centre, and offers accommodations, restaurants, a general store, gas station, and coffee shops. The town of Sussex offers a wider range of amenities and services, including gas stations, groceries, pharmacies, restaurants, and accommodations.