Lake Superior Provincial Park - Ontario | Dark-Sky Preserve
Photos & video: Paula Trus- Instagram @mywildalgoma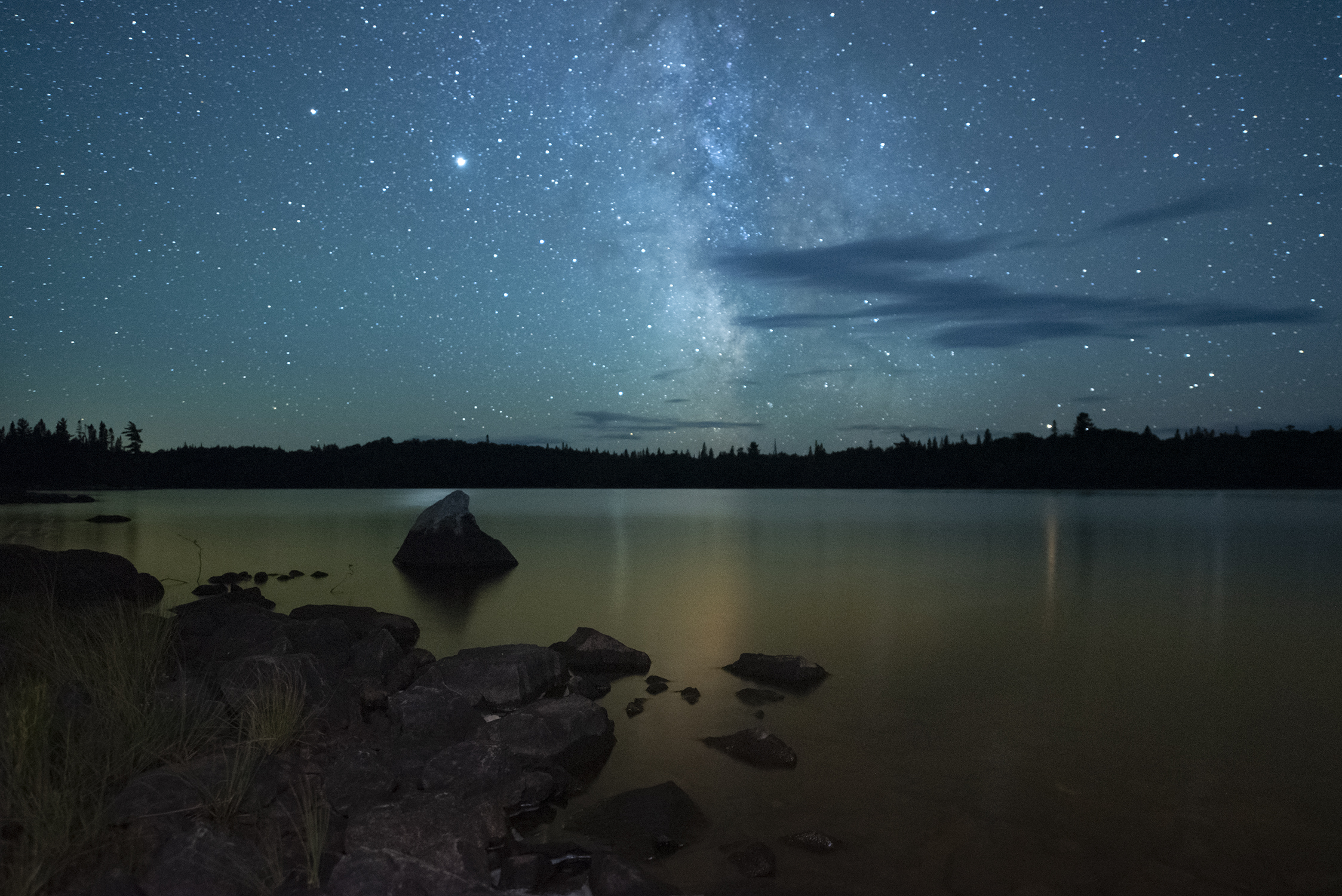 Lake Superior Provincial Park was designated a Dark-Sky Preserve in 2018, in partnership with Ontario Parks and Algoma Astronomers. The 1600 km2 Park site lies on the northeastern coast of Lake Superior in Ontario, along the Trans-Canada Highway (Hwy 17).
The Park features a variety of landscapes, including rocky shores, rivers, lakes, beaches, waterfalls, forests, wetlands, and rolling hills. It is a stopover for migrating birds; more than 250 species have been identified in the area, 120-130 of which nest there. These include several owls and a number of warblers, both of which are disadvantaged by light at night. Spring and fall are good times to watch for migrating species, especially close to Lake Superior. The Park is home to nine species of amphibians, and nocturnal Northern Flying Squirrels also frequent the area. The park is also home to the culturally significant Agawa Rock Pictographs, a sacred site where generations of Ojibwe recorded their dreams and spirits in red ochre paintings.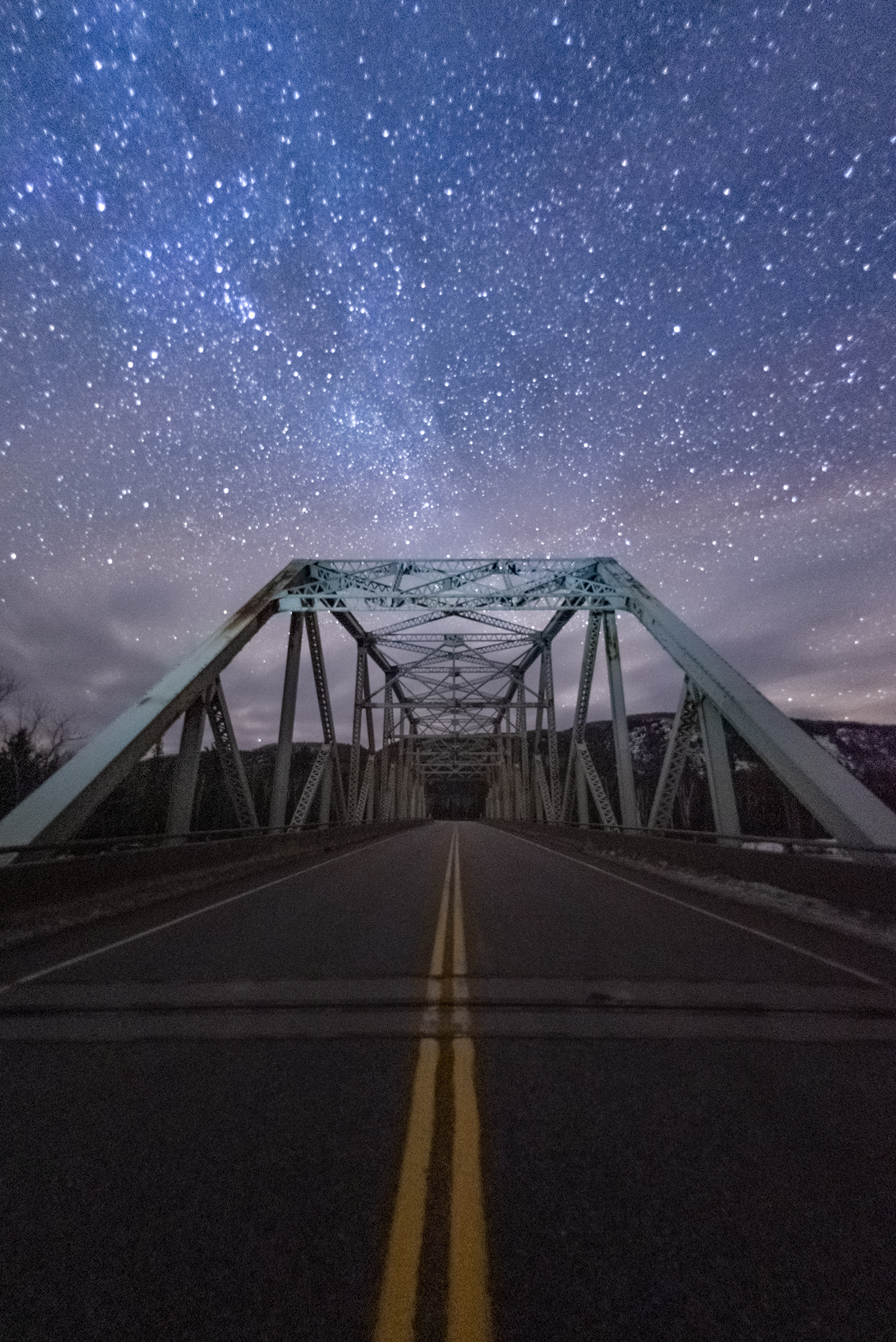 With very little artificial lighting throughout, the Park offers stunning night sky views and boasts sky quality readings of 21.4 - 21.7 mag/arcsecond2. The nearest source of light pollution is the community of Wawa (16 km from the northern Park boundary), whose skyglow reaches the far north end of the Park. A low, faint light dome is also visible from Sault Ste. Marie, about 125 km from the southern Park boundary.
The Agawa Bay beach area adjacent to the outdoor amphitheatre serves as the Dark-Sky Preserve's designated viewing area. It provides an unobstructed view to the west over Lake Superior and is accessible to Park guests through the night. Visitors should note that there are no facilities to mount a telescope on the sandy beach. Other areas of the Park can be used as viewing areas but are subject to the Park's operational hours and regulations. Nighttime highway travel in the Park requires a high degree of caution, as moose are commonly seen on Park roads and Highway 17.
The Park offers dark-sky programming in July and August. Algoma Astronomers are also regularly involved in programs, including hosting public telescope viewing sessions during the summer. Visit the Park's events page for details.
The Park is open from May to October. In the off-season, Park roads and facilities are closed, but visitors are welcome to ski, snowshoe, and ice fish.
There are 163 backcountry campsites in the Park, and two front country campgrounds - Agawa Bay at the south end (near the Visitor Centre) and Rabbit Blanket Lake at the north end. Both campgrounds have flush toilets, showers, laundry, trailer dump and fill stations, and some sites provide electrical hookups. There is one barrier-free campsite at each campground. The Park's campgrounds are very popular - reservations are highly recommended and can be made five months in advance of your arrival date. You can also reserve a Park day use permit up to five days before arrival. Visit the Ontario Parks reservations page for more information.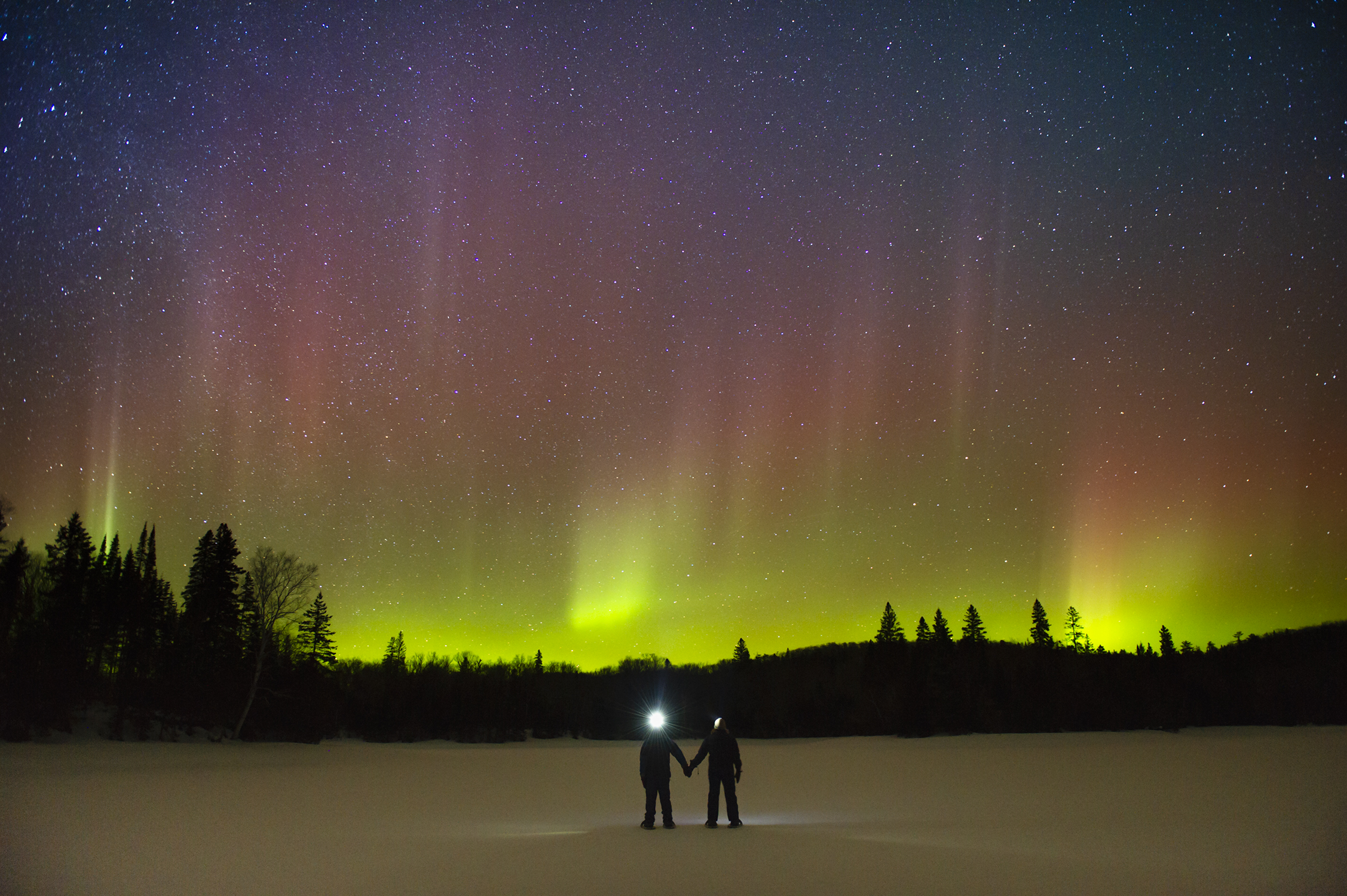 Services and supplies are very limited between Sault Ste. Marie and Wawa, about 220 km apart. Both communities offer fuel, accommodations, groceries, pharmacies, restaurants, and other amenities. Agawa Crafts & The Canadian Carver, near Pancake Bay Provincial Park and about 60 km south of Agawa Bay campground, offers fuel, propane, grocery items, and camping supplies during the camping season. It is closed during the off-season. There are no services or fuel between Agawa Crafts and Wawa. Distances in and around Lake Superior Provincial Park are vast - visitors are encouraged to ensure they fuel up fully and have adequate supplies before visiting.
Read more about the Lake Superior Provincial Park Dark-Sky Preserve on the Ontario Parks blog:
https://www.ontarioparks.com/parksblog/dark-sky-preserve-lake-superior/
https://www.ontarioparks.com/parksblog/lake-superior-dark-sky-preserve/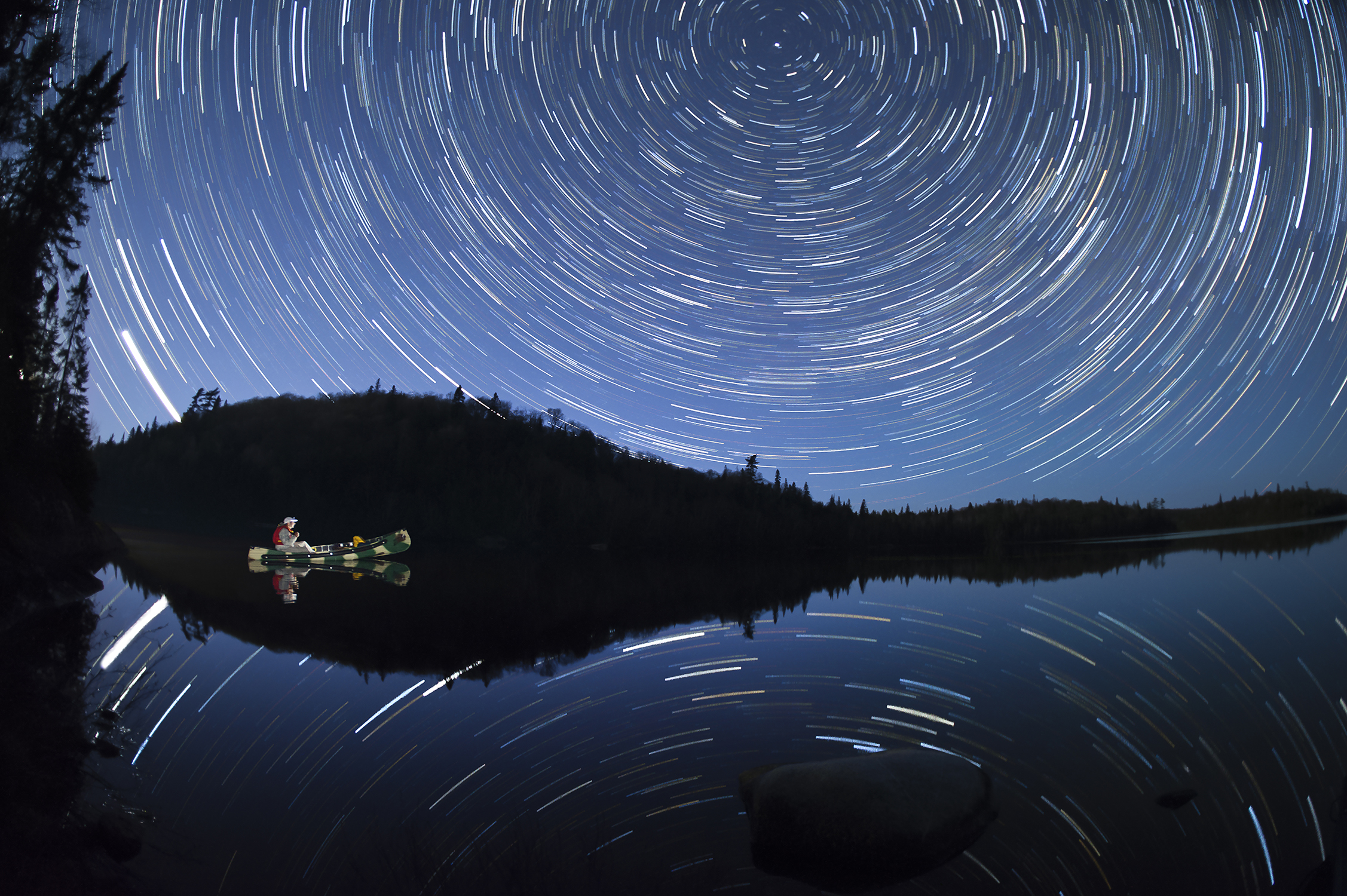 Post date:
Thursday, April 7, 2022 - 12:22pm
Last modified:
Wednesday, September 21, 2022 - 12:47pm