Manitoulin Eco Park - Ontario | Dark-Sky Preserve
Photos: Caroline El Khoury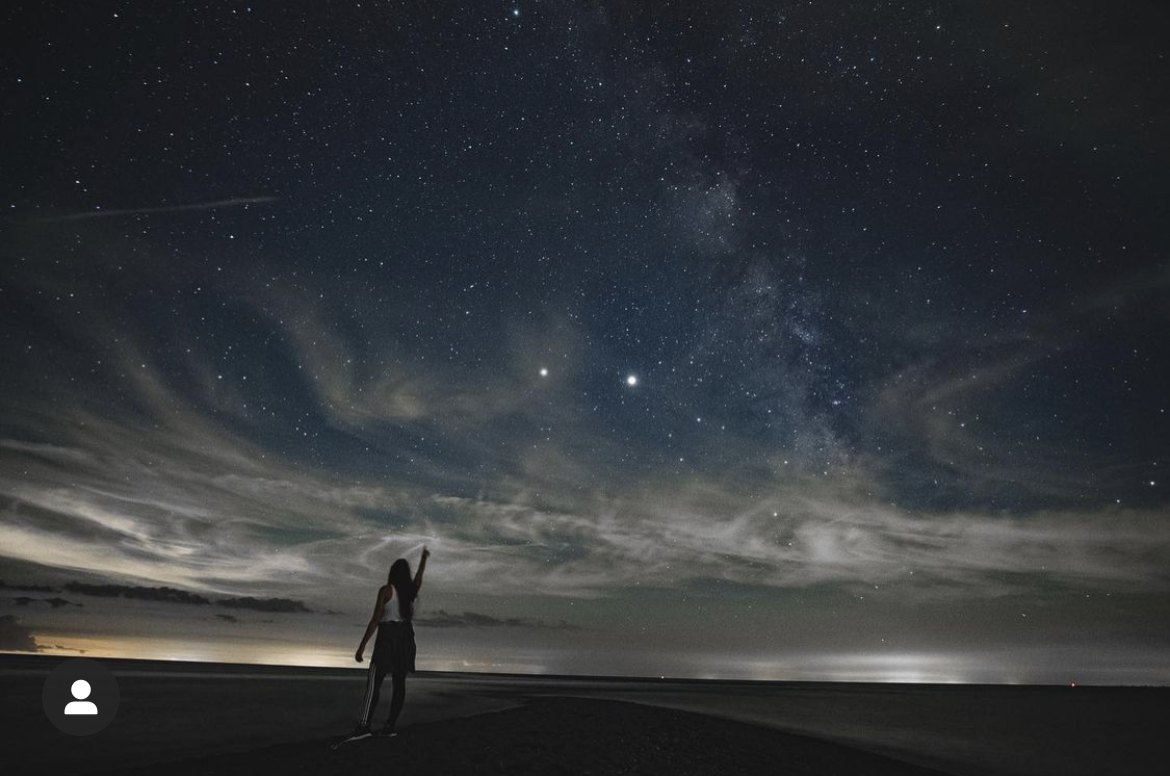 Manitoulin Eco Park, formerly Gordon's Park, was designated a Dark-Sky Preserve in 2008. The park is located in Tehkummah at the southeast corner of Manitoulin Island, along Hwy 6.
Eco Parks are large, connected landscapes with ambitious goals for nature conservation and environmental protection. The Niagara Escarpment runs through the land at Manitoulin Eco Park, and the area is also home to the scattered remains of a prehistoric fossil reef approximately 450 million years old. The Niagara Escarpment is a UNESCO World Biosphere Reserve and has some of the oldest trees and forests in eastern North America.
The Eco Park is home to five distinct ecozones, including the far northern edge of Carolinian species, and is an important migratory area for Monarch Butterflies (so please don't cut down any milkweed when you visit!). As the new owners bring ecologically conscious caregiving to the land and water, they are observing multiple species beginning to return to the mixed hardwood forest and ponds. They honour that the area has been tended by many before them, including those of the Three Fires Council (Odawa, Ojibwe, & Potawatomi).
Within the 70 acre Dark-Sky Preserve portion of the 268 acre Manitoulin Eco Park, the large observation field offers a 360 degree view of the night sky. On the best nights, visitors can see 7.5+ magnitude stars. In case of inclement weather, a pole barn provides seating and shelter for astronomical presentations.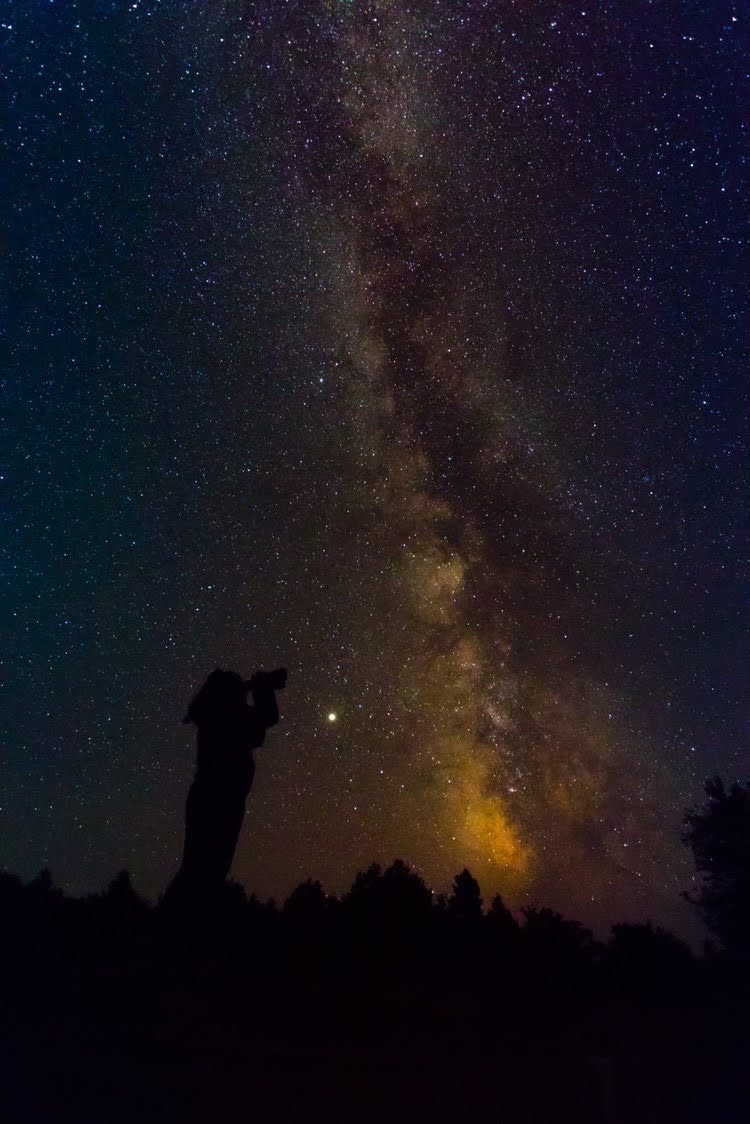 Manitoulin Eco Park offers a variety of public events related to astronomy and night ecology. The new owners look forward to establishing long-term and collaborative relationships with astronomy experts and enthusiasts to help make the most of the Manitoulin Eco Park Dark-Sky Preserve. During the peak camping season (July & August) there are typically between 1 to 4 ticketed events weekly, such as Public Astronomy Nights and Full Moon Ecology Hikes. During the Perseids Meteor Shower, the park invites professional and amateur astronomers alike to gather to enjoy the show, with additional ticketed events held near the shower's peak (August 12 - 21, 2022). Visitors can check the Events page for upcoming programs. Please reach out to reservations@manitoulinecopark.com if you're interested in sharing equipment and/or facilitating astronomy events at Manitoulin Eco Park.
Those who wish to stay overnight in the Manitoulin Eco Park Dark-Sky Campground, a no-white-light zone, have the option of renting a bunkie, the Stargazing Cabin, or a tent campsite, which can accommodate small camping trailers only if they don't block sight lines. The well-separated Forest Campground features tent/RV sites (a few hydroelectric available), bunkies and tipis. Special arrangements can be made in advance of booking for astronomical equipment storage and recharging by contacting reservations@manitoulinecopark.com.
Amenities include potable water stations, outhouses, eco-showers, community kitchens, hiking trails, the Eco Park Store, and campfire pits outside the designated Dark Sky camping area. For Dark-Sky campers, a large community fire circle is now adjacent to the parking area by the Dark-Sky Preserve gate. Additional details can be found and reservations can be made on the park's website.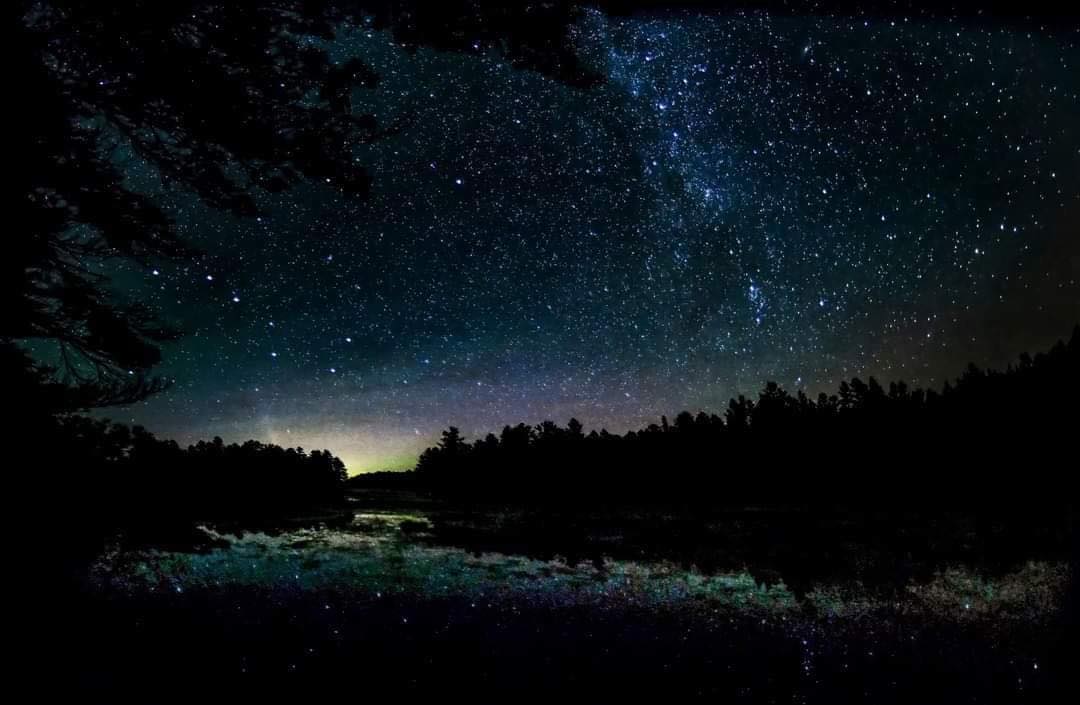 Passenger vehicles for those camping overnight can drive on the gravel road ("Star Lane") to their campsite in the Dark-Sky Preserve, before sunset and after sunrise. During the dark hours, there is a marked parking area just outside the Dark-Sky Preserve gate where passenger vehicles may park. At that location, both overnight guests and those with event tickets or night passes will be permitted entry to walk into the Dark-Sky Preserve on the gravel road. While there are no paved trails or roads in Manitoulin Eco Park, the major lanes are accessible for wheelchairs that are equipped to move over moderate to long distances on gravel. There will be two wheelchair-accessible toilet portables on site in 2022, one each in the Forest Campground and Dark-Sky Campground.
The small community of South Baymouth is about 15km south of the park, and is the terminal for the Chi-Cheemaun Ferry, which travels between Manitoulin Island and Tobermory. Manitoulin Island can also be accessed by the swing bridge in Little Current (62km), at the north end of the island. Some services are available in Little Current, including fuel, groceries, liquor, restaurants, accommodations, and pharmacies. Similar services can be found in Mindemoya, 26km northwest of the park. Limited services can also be found in Manitowaning (15km northeast).
A message from the owners: "We are interested in exploring how to best support and welcome nearby astronomy clubs and groups, and look forward to getting to know you. Although lapsed for several years, the previous owners held events for Tobermory, Sudbury, North Bay, Toronto, and Hamilton astronomers, which we hope to reinstate or improve upon. We have opened the sky lines, and are looking to revamp to make the Dark-Sky Preserve more accessible, so your suggestions are most welcome!"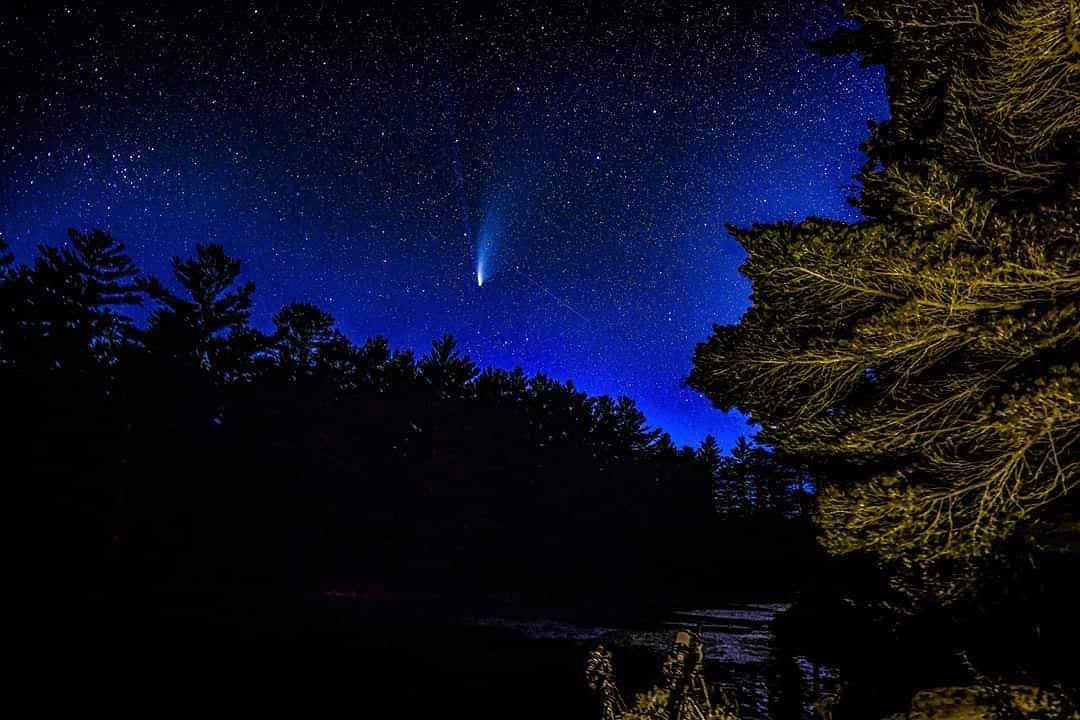 Post date:
Thursday, February 24, 2022 - 11:45am
Last modified:
Wednesday, September 21, 2022 - 2:36pm