Terra Nova National Park - Newfoundland | Dark-Sky Preserve
Photos: Dave Newbury, @nlskies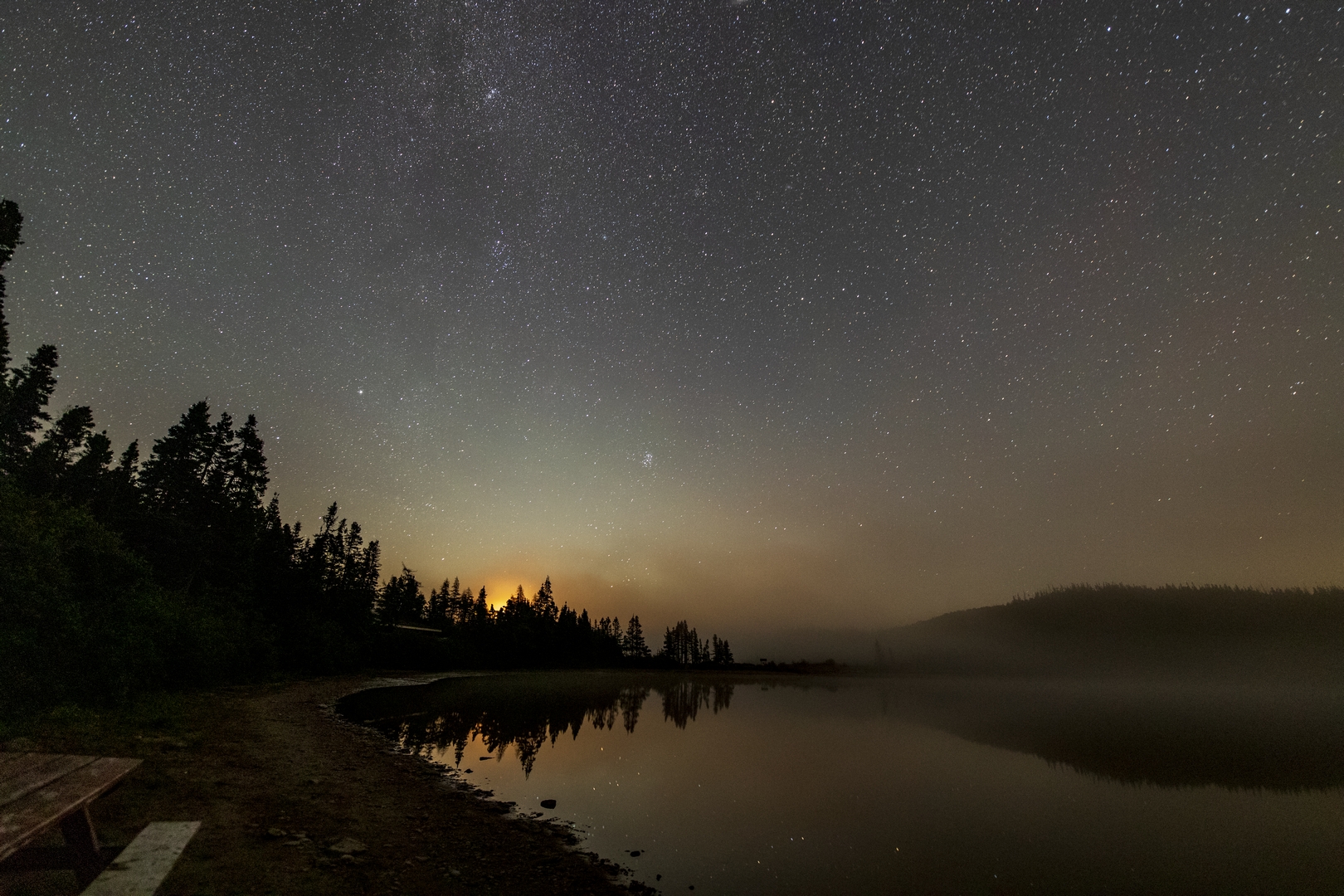 Terra Nova National Park was designated as a RASC Dark-Sky Preserve on February 26, 2018, in partnership with Parks Canada. The park itself was established in 1957, just a few years after Newfoundland and Labrador joined confederation. It is located on the east coast of the island and encompasses several inlets of Bonavista Bay. It is easily accessed, as the Trans-Canada Highway runs through it. Nearby airports are Gander International YQX (less than an hour away) and St. John's International YYT (about two and half hours away).
Canada's most easterly National Park is a magical place where a boreal forest meets the Atlantic Ocean and the unique Newman Sound estuary. It has many hiking trails of varying difficulty and provides camping options from full-service RVing to secluded and primitive backcountry campsites.
A mixture of officially designated observing sites are available, including some at higher elevation with excellent horizon access (Ochre Hill and Blue Hill), as well as more sheltered observing sites (Sandy Pond and Saltons Brook/Visitor Centre). Pictured above is the Moon rising into ground fog at Sandy Pond. All the officially designated observing sites have paved parking lots with a reasonable walk to the observing location, although some involve quite a number of steps to a raised platform. The two park campgrounds (Newman Sound and Malady Head) are also good locations for observing and include some campsites with electricity. More details about the campgrounds and reservations can be found on the park's website.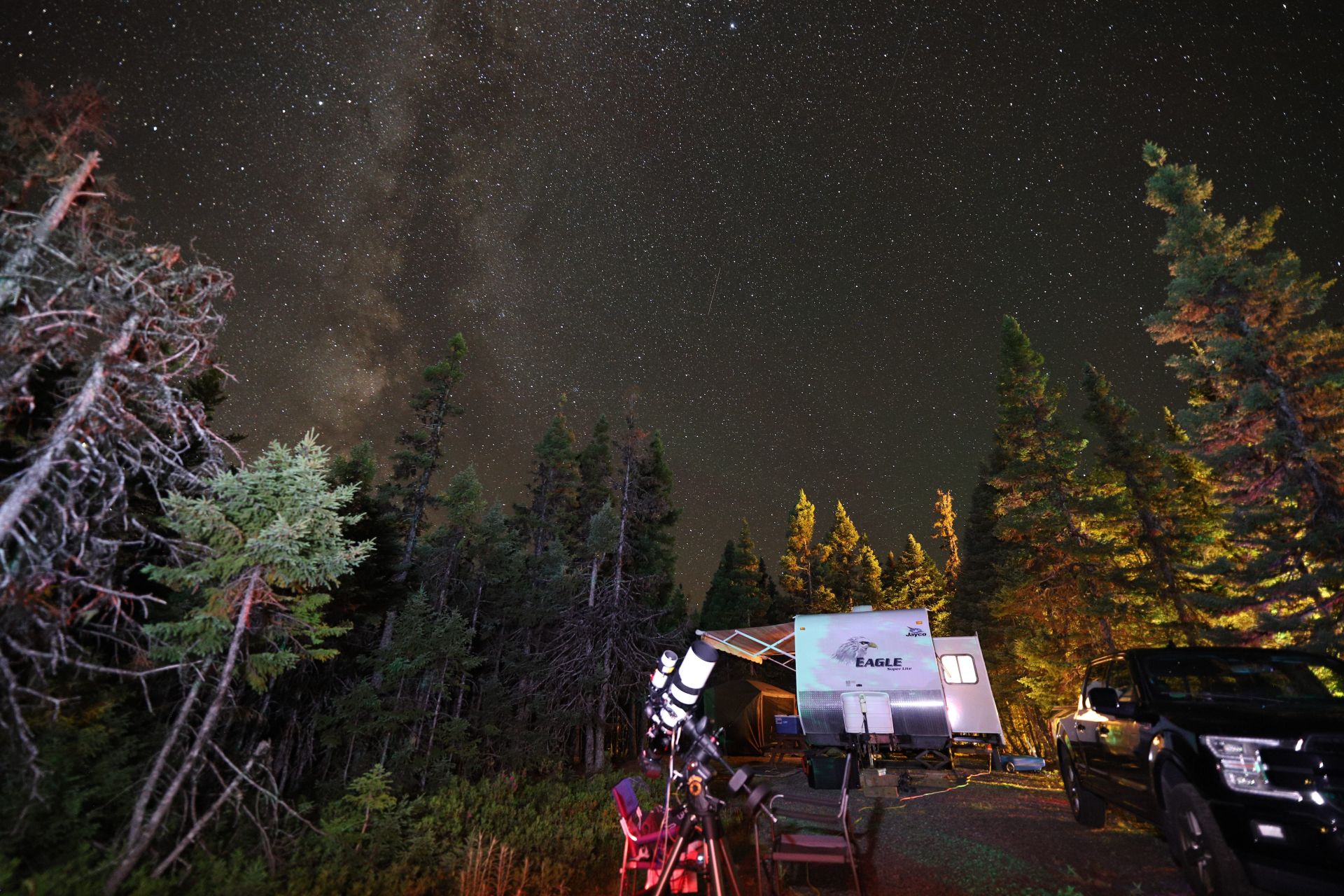 The park is 403 square kilometres in size, with a nighttime sky quality level up to around 21.8 mag/arcsec2. Charlottetown (population 227) is encompassed by the park. Traytown (population 267) and Glovertown (population 2083) are located on the northern boundary of the park. Accommodations such as motels, hotels, and B&B's are available there and on the nearby Eastport peninsula. At the south end of the park, the Terra Nova Golf Course Resort can be found, as well as the nearby Port Blandford area.
In partnership with St. John's RASC Centre (@rascNL) the park hosts an annual "Night Sky Celebration" weekend outreach event, generally every August. This event includes an indoor information session with kids' activities, as well as nighttime viewing using a variety of telescopes and binoculars. In the daytime, there is a solar viewing event and a "solar system" trail walk. Occasionally, there are other ad-hoc outreach events. The busy Visitor Centre (Salton's Brook) also occasionally holds daytime viewing of the sun with the park's Coronado PST telescope.
Information on upcoming events can be found on the park's website.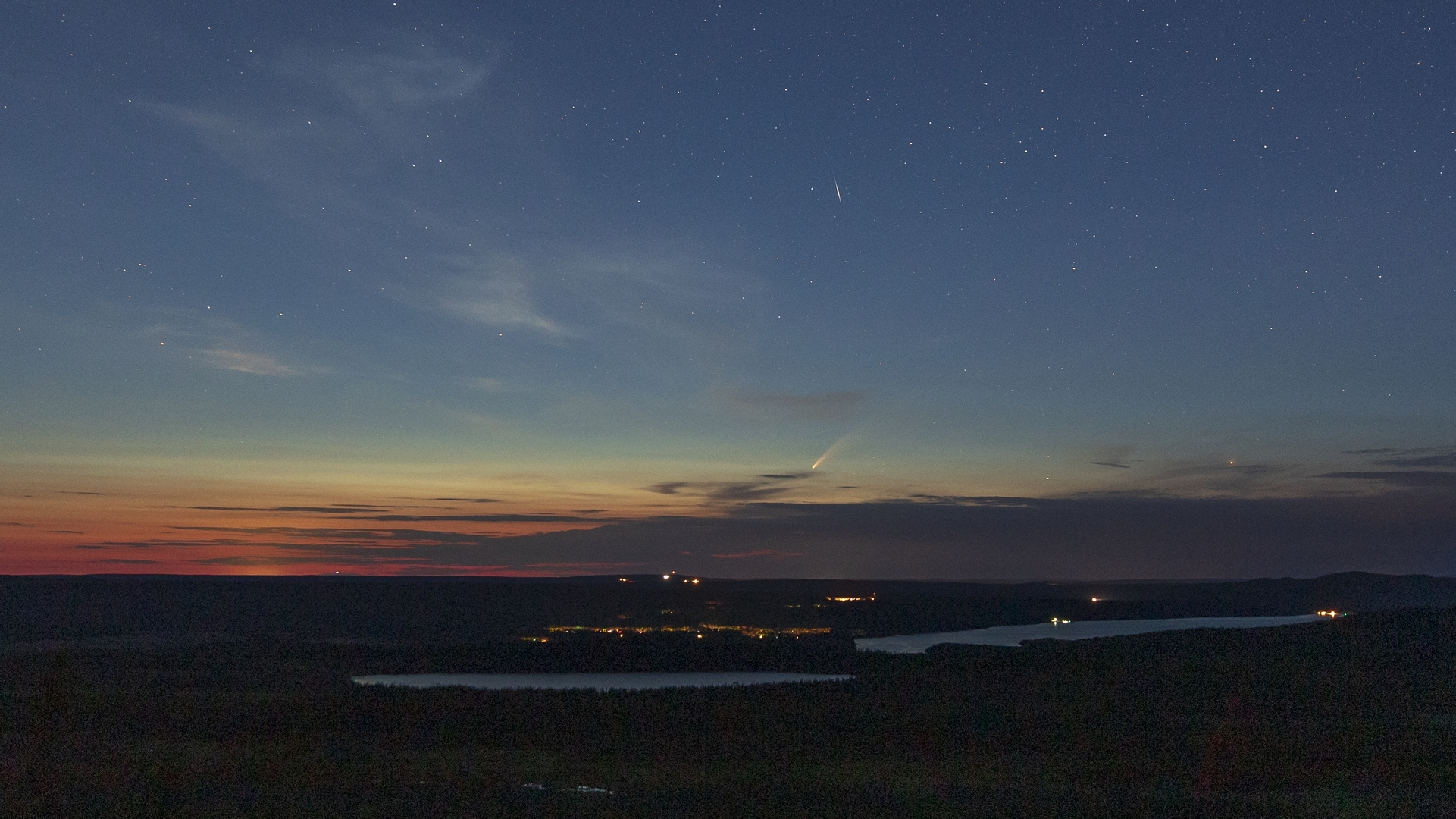 Post date:
Wednesday, May 26, 2021 - 6:08pm
Last modified:
Wednesday, September 21, 2022 - 4:55pm