Torrance Barrens Conservation Reserve - Ontario | Dark-Sky Preserve

The Torrance Barrens Conservation Reserve was the first ever RASC Dark-Sky Preserve, designated in 1999. It is located in the southern Ontario "Cottage Country" of the Muskoka District. The Barrens are approximately 11 kilometres west of Gravenhurst, ON, but the curving roads make the drive much longer.
From Toronto, drive north on Highway 400 to Barrie, continuing along Highway 11 to Gravenhurst. From Gravenhurst, drive northwest along Highway 169 to the hamlet of Torrance (the Frank Miller Memorial Route, roughly 20 kilometres). Turn south along Southwood Drive, a winding but picturesque road for approximately 7 kilometres. The site is on the northeast side of the road and is marked with signs in the small parking area. The Barrens are a provincial conservation area with no amenities, but there are accommodations in Gravenhurst and places to get food in Torrance.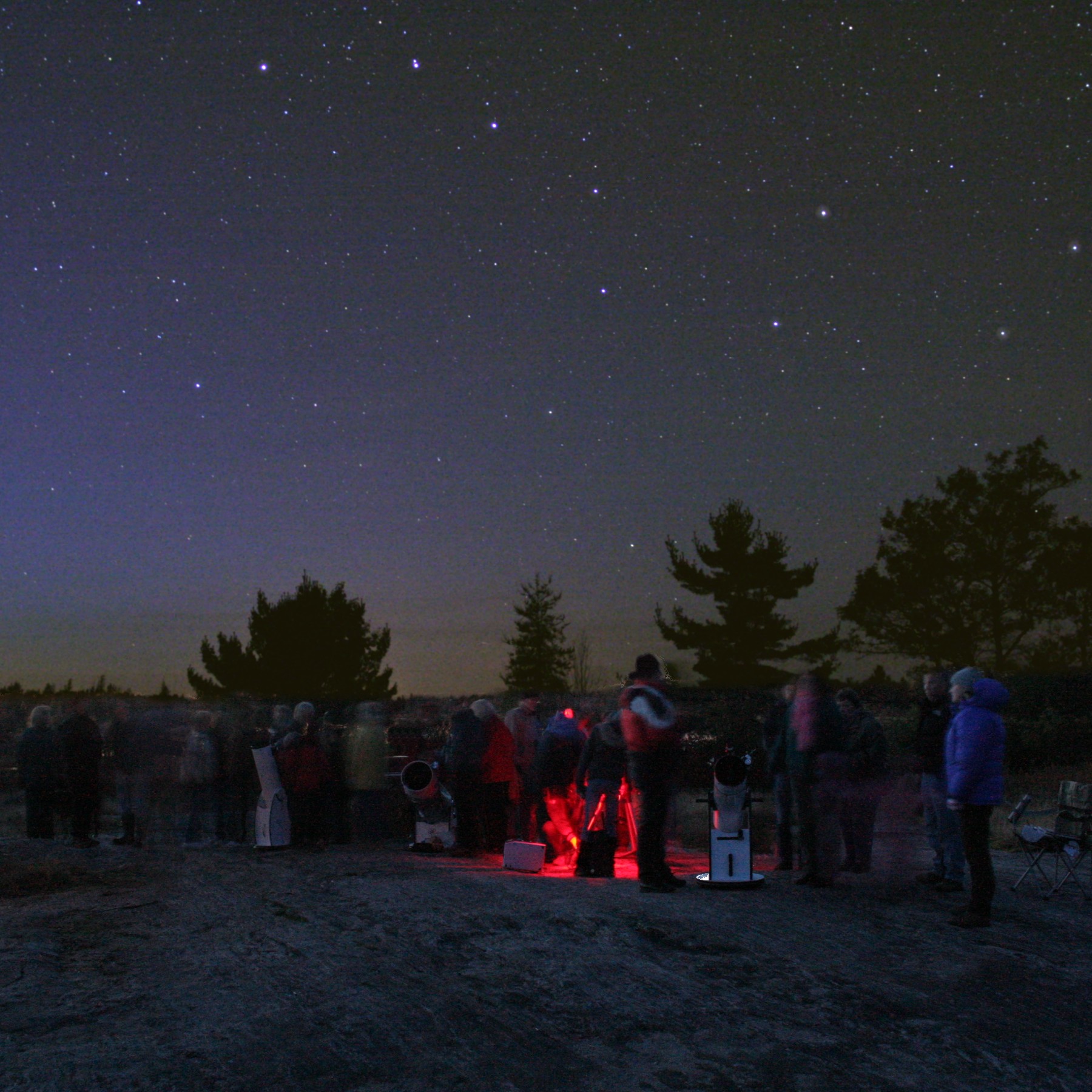 The 1906 hectare area was originally designated a Conservation Reserve in 1997 due to its unique landscape and sensitive vegetation. It is a series of bedrock barrens interspersed with wetlands and treed uplands that provide habitats for a wide range of plants, mammals, reptiles, amphibians, and birds, including some that are species at risk.
Traditionally, the Barrens have been a site for outdoor recreational activities, including hiking, use of recreational vehicles, snowmobiling, and stargazing. The popularity of the last activity in that list led to the site's nomination by the Muskoka Heritage Foundation to be a Dark-Sky Preserve.
There are no scheduled observing programs or outreach activities. Observing may be done from the parking lot, but the occasional passing vehicle may be disturbing. The alternate observing site of the preserve is a large flat area with a rock surface on the south shore of a small lake located 100 metres north along a path. Due to the sensitive flora of the landscape, motorized vehicles are not permitted on the dark-sky viewing area. There is no power at the site, but there is an outhouse located halfway along the path to the alternate observing site.
In 2022, Ontario Parks added designated camping sites throughout the Barrens and will soon be implementing a permitting system for vehicle access to the dark-sky viewing area. Visitors should keep up to date using the Ontario Parks website and the Torrance Barrens website.
Post date:
Thursday, April 8, 2021 - 12:24am
Last modified:
Wednesday, September 21, 2022 - 4:57pm