Over 50 people attended the RASC Archive History Centre Open House on Saturday May 12.
Local Member of Parliament James Maloney attended and announced that the RASC would receive funding for two summer students this year. The students will carry our various administrative assignments to enhance fundraising and RASC Centre public outreach activities.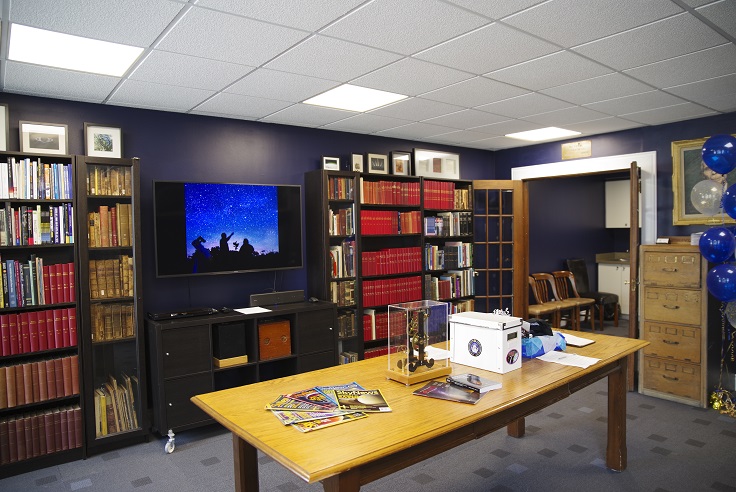 The new RASC Archive History Centre.
MP James Maloney (Etobicoke Lakeshore) addresses the visitors. RASC President Colin Haig and Executive Director Randy Attwood are on either side of Mr Maloney.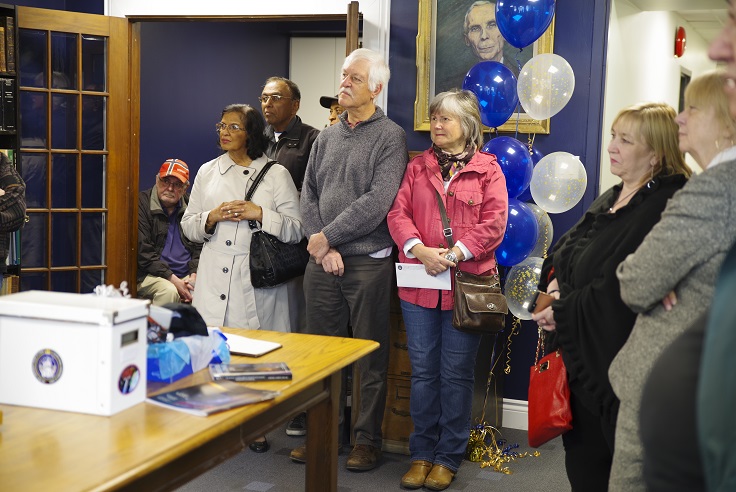 Visitors listen to the opening ceremonies.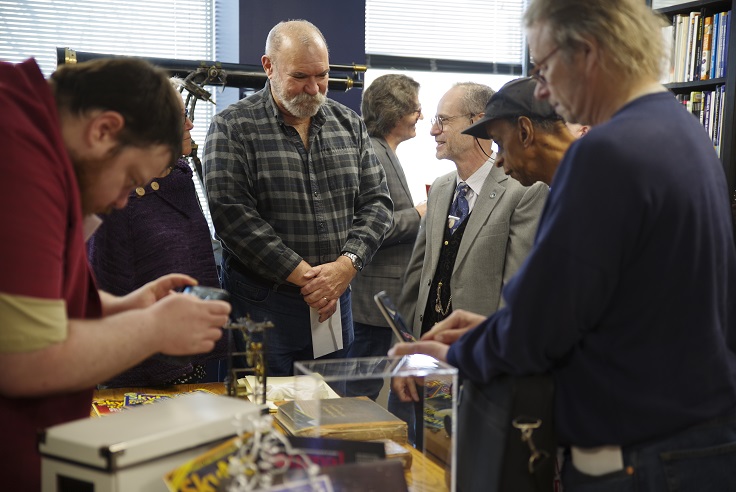 Archivist Randall Rosenfeld describes various Society archival items to members.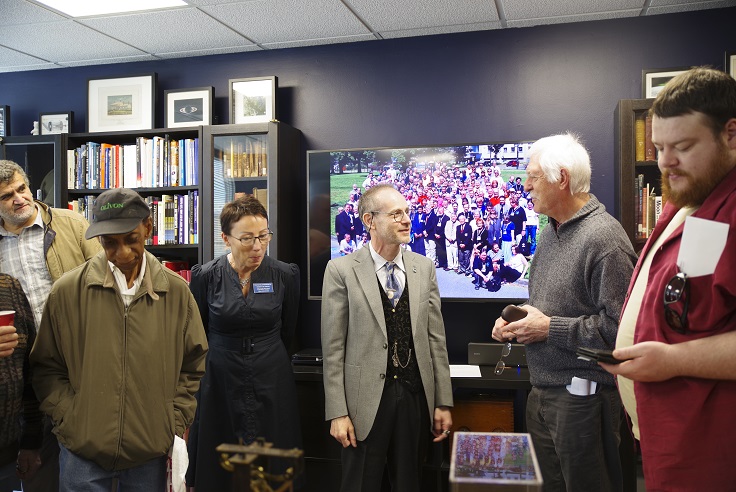 Assistant Observer's Handbook Editor Chris Malicki chats with Archivist Randall Rosenfeld and Finance Manager Renata Koziol
Post date:
Monday, May 14, 2018 - 11:57am