Speaking Topics:
Who was J.S. Plaskett?
Aspects of the history of astronomy in Canada up to 1950
Other Astronomical Organizations:
AAS (Historical Astronomy Division), ATS
Can deliver other talks similar to the above:
Willing to consider creating a custom presentation:
Regional Availability:
Newfoundland and Labrador
Maritime Provinces
Quebec (outside Montreal)
Eastern Ontario and Montreal
Central Ontario
Far North
Southwestern Ontario
Northeastern Ontario
Northwestern Ontario
Manitoba
Saskatchewan
Northern Alberta
Southern Alberta
Northern and Central BC
Lower Mainland
Victoria and Sunshine Coast
Target Audiences:
All ages including children
General audiences (adults)
Astronomy enthusiasts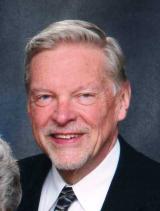 As a teenager, nearly seventy years ago, my favourite books were the Harvard series on astronomy written by such stalwarts as the Boks, the Gaposhkins, Menzel, and Shapley. I found the stories of how ideas developed to be exciting. After getting my BSc from the University of Toronto in astronomy, I became a high school math teacher and earned my MSc in mathematics. That entailed a course on the history of math; it spurred me to study and write on my true passion, the history of astronomy. At first, this was only possible because of JRASC but as the years rolled on, I also wrote more for more specialized journals and contibuted to encyclopedias and to a project called Astrogen which traces the intellectual ancestry of astronomers. My two books are Looking Up - A History of the RASC (1994) and Northern Star (2018). This biography of Canada's first astrophysicist, J.S. Plaskett, has led to several recent speaking engagements--to CASCA and the Royal BC Musem in 2018, to the RASC GA and the Toronto Public Library in 2019 l. I would love to share my enthusiasm for any aspect of the history of astronomy in Canada from the 17th to the 20th century. Please let me know what interests you and we'll try to have a meeting of minds.