This page is preserved here as part of the RASC's Digital Archives.
Robotic Telescope for Classrooms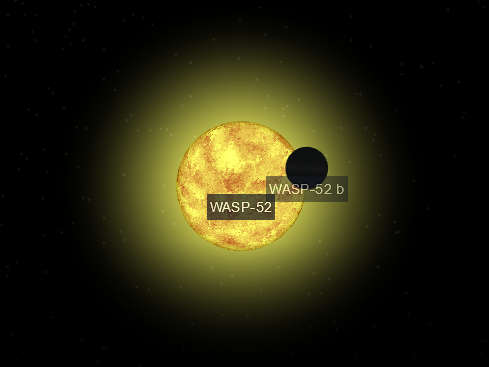 The Robotic Telescope for Classrooms program is now available at eduscope.rasc.ca. Head on over to find out more and apply!
Advanced Program - For small groups of driven students
Your students get to choose an exoplanet they want to image, watch as the telescope is programmed, and gather data unique to your class (no one else in the world has it; it is yours and yours alone). They then analyze the data to discover whether or not their run captured an exoplanet transiting in front of its star!
This program is an intensive program, aimed at students with student-driven projects such as the IB Extended Essay, end-of-term projects, or school clubs. If you have an idea for a project that goes above and beyond exoplanets, we may also be able to help. The program is interdisciplinary and has ties to art and computer science.
Basic Program - For class-based students
The Advanced Program is often too intensive for in-class work, but don't worry! We have a shorter duration lab available for your students. Choose from pre-existing data taken by our Robotic Telescope of various exoplanet transits, and have your students use AstroImageJ to measure how much light is coming from each star over time.
Your students will be invited to join a telescope session for a class participating in the Advanced program, if available.
---
Our Goals
To provide high school students with access to state-of-the-art research tools, typically only accessible to university students.
To encourage students to pursue a career in astronomy or a related science by providing them with hands-on research experience.
To reach students who may not otherwise have access to astronomy resources.
We will provide:
Tutorials for all steps in the process
Technical expertise
Skype-in classroom visits from exoplanet researchers in French or English
A live webconference as their transit is programmed into the telescope, as well as a tour of the night sky and a short pretty-pictures-of-space-objects imaging run if time allows
---
Testimonials
Check out what two John Abbot College students had to say about the advanced program!
In the end, we didn't just analyze information found online. We produced our own data and conducted research based on it. This task quickly became something we genuinely wanted to succeed.

We would definitely recommend this project to any students who enjoy astronomy and would like to delve into its modern applications. While the task may initially seem daunting, being guided when needed can improve the process to make it not only a learning experience, but a truly unforgettable and enriching one.
For more, check out their article in SkyNews magazine.
Post date:
Tuesday, August 27, 2019 - 1:59pm
Last modified:
Tuesday, November 2, 2021 - 10:21am