---
When Bhavishyaa V decides to build her own rocket and leave to explore deep space, she narrates interesting things about sky objects she sees on the way.
---

---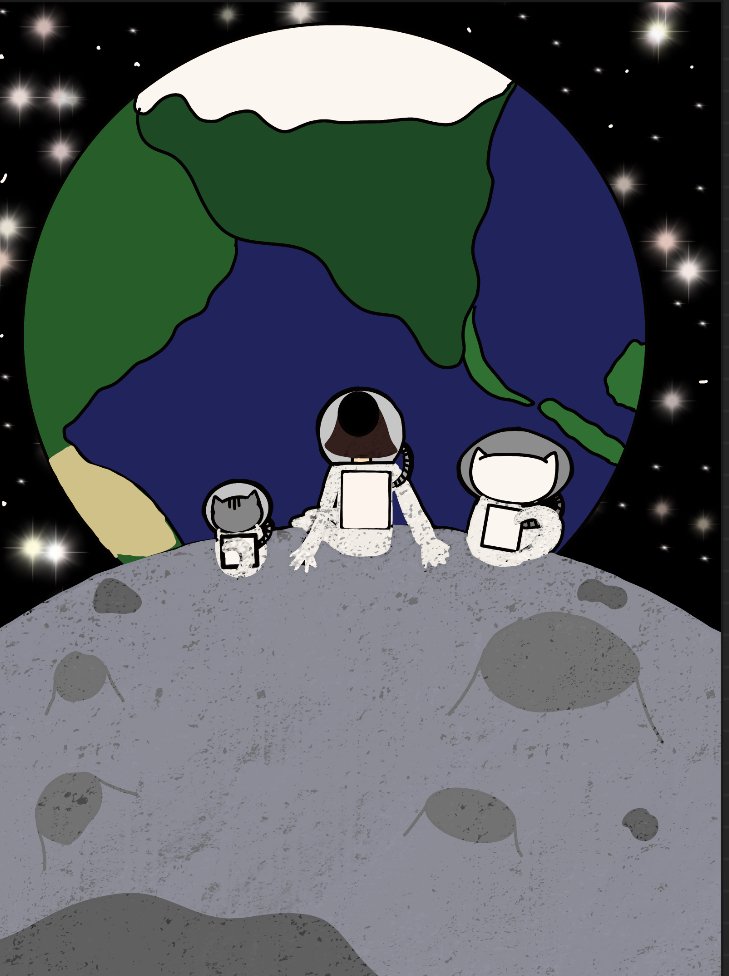 "Happy Astronomy Day"
This drawing has Astronomy content because I love astronomy.
by Regia H. A.
---
"My First Planet"
This is the first planet I saw using a telescope!
by Navika S
---
"Saturn and Jupiter"
Planets of the solar systems
by Namir
---
"Space Exploring"
Armeen exploring space
by Armeen M
---
"Spacewalk"
Pencil and sharpie drawing by hand
by Lander W
---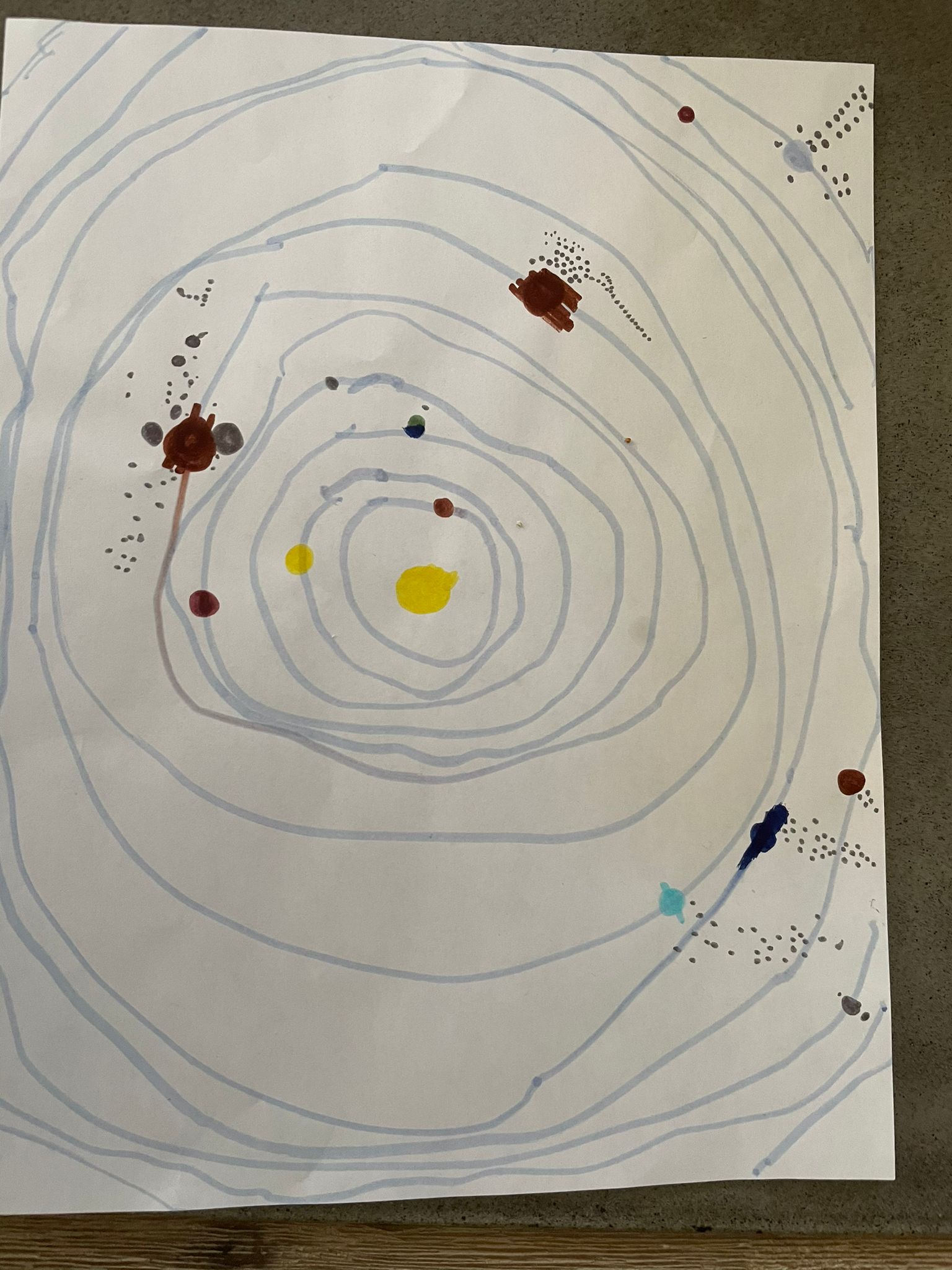 "Solar System"
This is the solar system consisting of the big planets, dwarf planets, and their moons
by Mikail R
---

"Satellite Maintenance" & " Mission to Jupiter"
The astronaut is doing a spacewalk to fix a broken satellite
&
Planets are really big
by Dane P
---
My Solar System
When I first looked at the night sky, full of stars. My curiosity pushed my parents to introduce me to my solar system. So mesmerizing.
by Jaivardhan A
---
My Space Imagination
"I think Space looks like this!"
By Navika S

Me & The Milky Way
"Mixed media art of me in the milky way."
by Josie B
---
"Space Walk"
Mixed media space walk artwork.
by Coral B