Bruce Peninsula National Park - Ontario | Dark-Sky Preserve
Photo: Andreas Gada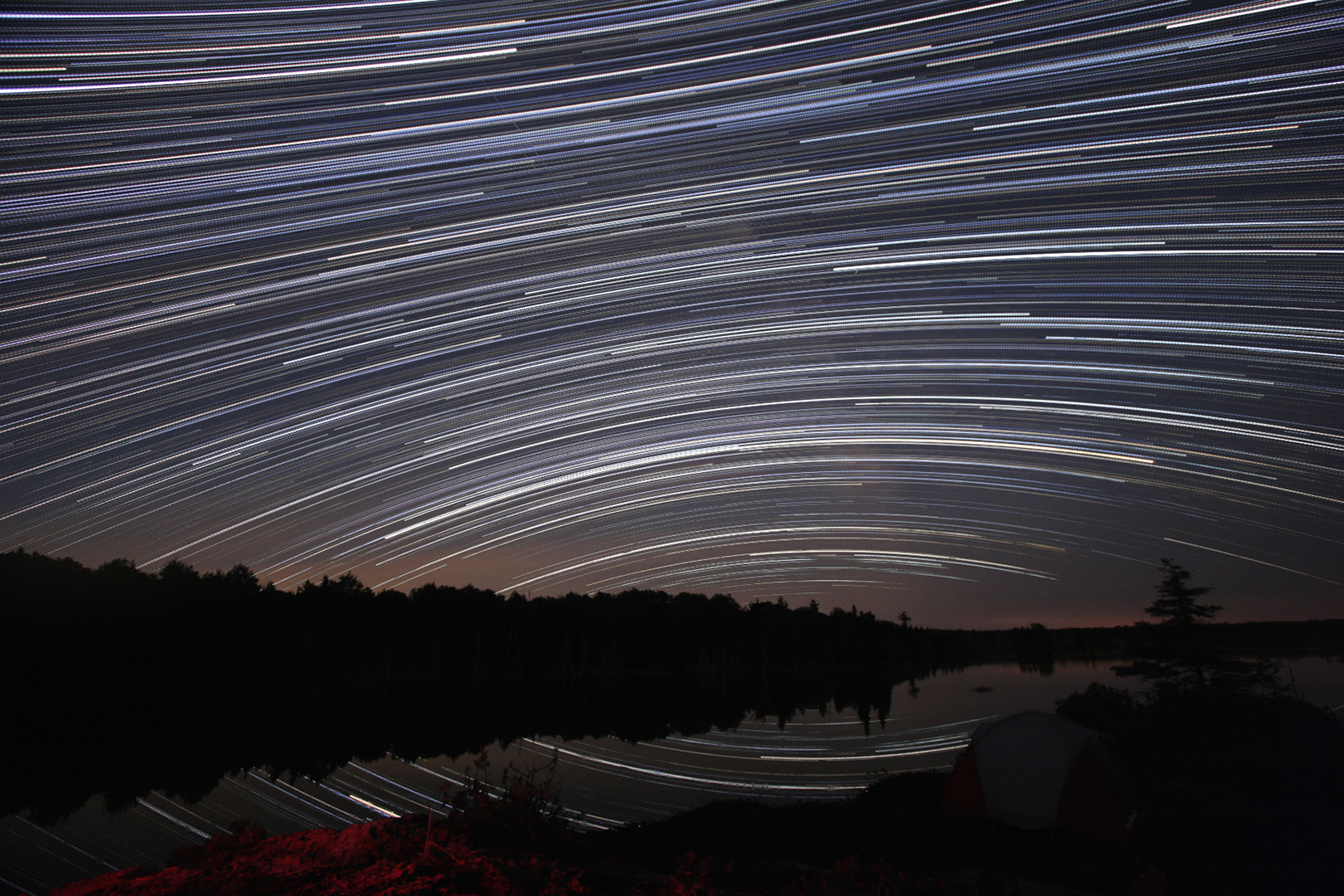 Bruce Peninsula National Park, designated a Dark-Sky Preserve in 2009, is located between Lake Huron and Georgian Bay, about 200 kilometres northwest of Toronto. Encompassing 154 square kilometres, the park sits at the north end of the peninsula and can be accessed from Highway 6, which extends north from Hamilton, running through Owen Sound and Wiarton before reaching the end of the peninsula. The main office and the Tamarack Campground are off Highway 6, driving northeast down Cyprus Lake Road.
The closest town of Tobermory is also the closest source of light pollution. The town and especially the ferry port are the sources of the brightest lights on the peninsula. The ferry can be used to access Manitoulin Island however, which is the location of another RASC Dark-Sky Preserve, Manitoulin Eco Park. Other sources of light pollution on the peninsula are Wiarton and the village of Lion's Head.
The complex shape of the park boundaries are to accommodate private and municipal properties and right of ways. Camping is possible all year but winter camping is limited. Access roads off Highway 6 lead into more remote areas of the park, but these roads are not plowed in winter. The only island in the park, Flower Pot Island, can be accessed via commercial boats. Overnight stays on the island require a camping permit.
The main observing area is near the facilities by Cyprus Lake. From 2009, sky quality metre readings of 21.5 mag/arcsec2 have been recorded there. The day-use area road is plowed in winter providing year-round access to the site. A second observing site is located on the southwest side of Highway 6, from the Cyprus Campground. The area, known as Singing Sands, is a coastal site with no lights and a low horizon. There are no amenities at this site.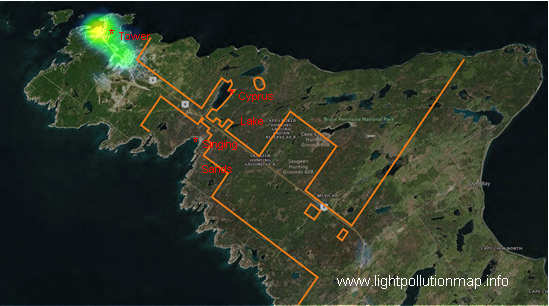 Outreach programs at the park include presentations by local RASC members as well as night walks conducted by park staff. The Bruce Peninsula Biosphere Association also offers events as part of their Bayside Astronomy program on select evenings during the summer, at Lion's Head (south of the park), the Singing Sands site in the park, and the Millar Family Camp at Miller Lake, west of Cyprus Lake and the campground.
The peninsula forms the axis of a bird-migration route that leads to Point Pelee on the northwestern shore of Lake Erie. (Point Pelee National Park is another RASC Dark-Sky Preserve in the area.) A bird-watching tower is located near the Visitor Centre, at the north end of the park at the end of Chi sintub'dik Road (long. -81.656, lat. +45.257). The tower provides an unobstructed view of the forest and night sky, however, it is well under the skyglow dome of Tobermory and its ferry port which dominate the night view towards the west.
Post date:
Wednesday, April 21, 2021 - 6:25pm
Last modified:
Tuesday, September 20, 2022 - 5:05pm