Jasper National Park - Alberta | Dark-Sky Preserve
Photos: top left, middle: Parks Canada / Ryan Bray; bottom: Parks Canada / Rogier Gruys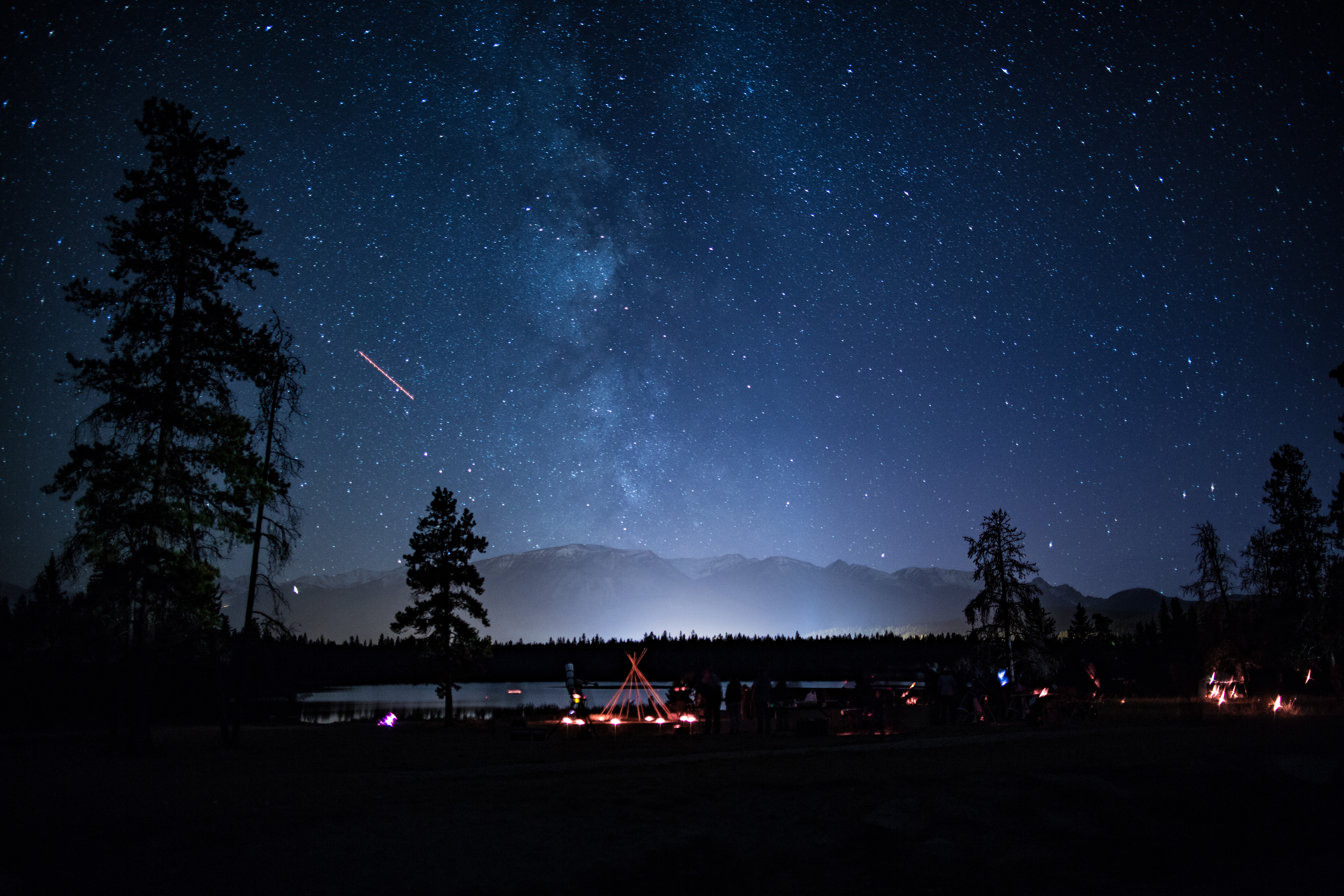 In March 2011, Jasper National Park was designated as a RASC Dark-Sky Preserve in partnership with Parks Canada. Besides being part of UNESCO's Canadian Rocky Mountain Parks World Heritage Site, the park is internationally recognized and is a world class tourism destination accessible by car and rail.
The park is 11, 228 square kilometres in size and is the second-largest Dark-Sky Site in Canada; it is second in size only to Wood Buffalo National Park. The core area of the park has a nighttime sky quality level of approximately 21.4 mag/arcsec2 overall, with values of 21.1-21.2 mag/arcsec2 near the Town of Jasper and darker than 21.7 mag/arcsec2 around the Big Bend back-country site. Notable sites for fantastic views of the night sky in the park that are accessible year round are Pyramid Island, Maligne Lake, Old Fort Point, and the toe of the Athabasca Glacier.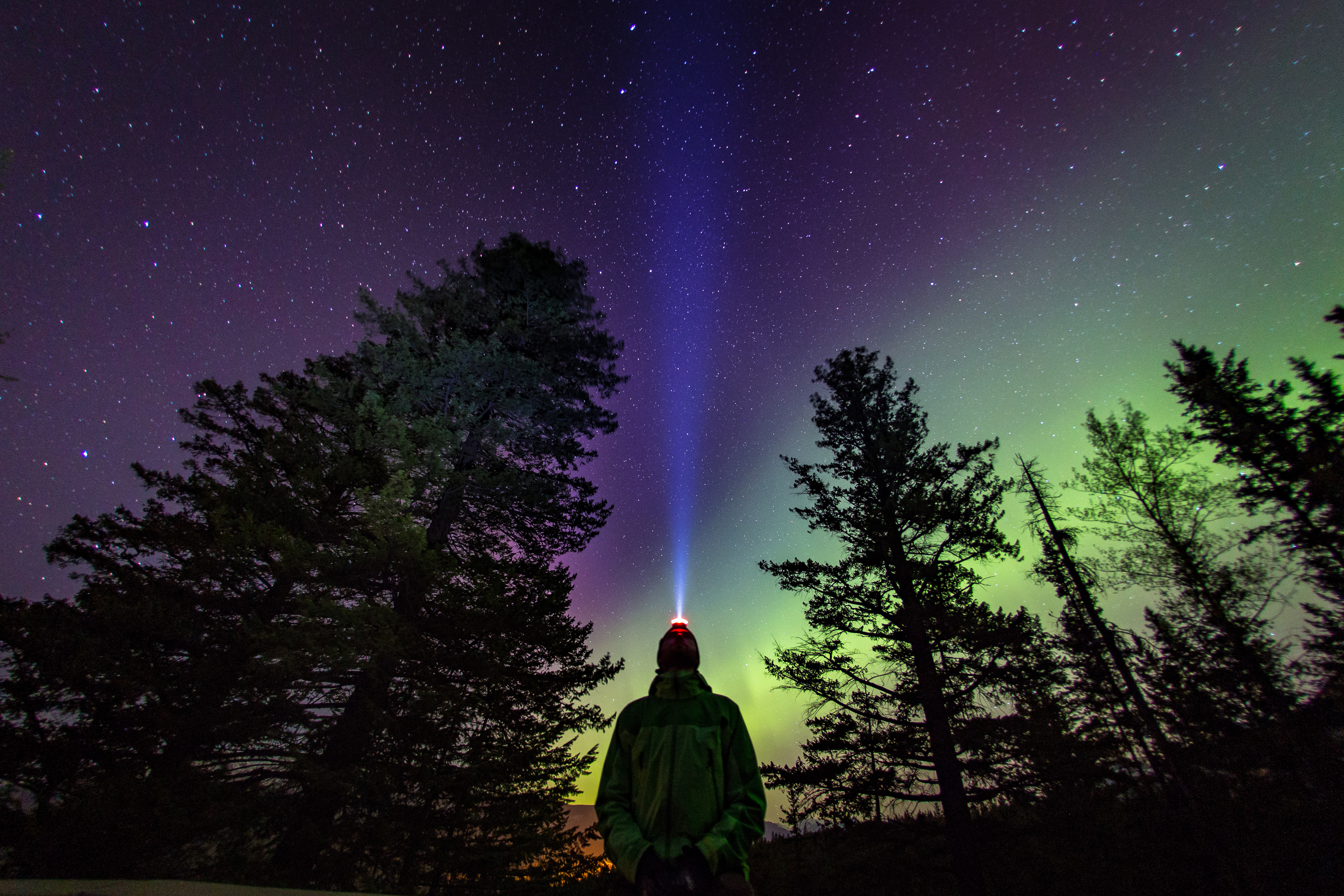 The Town of Jasper is located within one of the dark-sky buffer zones of the park and has a population of over 4500. Hotels and motels are readily available in town. Just outside the town and in another buffer zone, the luxurious Jasper Park Lodge offers hotel and cabin accommodations. Numerous front-country and back-country campsites are dotted throughout the park. Visitors can explore accommodation options on the Parks Canada website, and can make reservations on the Parks Canada Reservation Service.
In partnership with the Edmonton Centre of the RASC, the park hosts numerous outreach events, with the premier event being the annual Dark Sky Festival in October which features many high-profile astronomy and science communicators as well as star parties and daytime solar observing. The Jasper Planetarium offers year-round stargazing and astronomy programming.
The area is also an important ecological site. According to Parks Canada, the "Canadian Rockies are known to support 1300 species of plants, 20,000 types of insects and spiders, 40 types of fish, 16 species of amphibians and reptiles, 277 species of birds and 53 different species of mammals including: humans; elk; deer; moose; caribou; bighorn sheep; mountain goats; bears; coyotes; wolves; beavers; pine martens; lynx; porcupines; cougars; snowshoe hares and wolverines." Woodland caribou, whitebark pine, Haller's apple moss, and olive-sided flycatchers are listed as either threatened or endangered under Canada's Species at Risk Act. Additionally, the following nocturnal species are also threatened or endangered: two species of bats (northern myotis and little brown myotis), and the common nighthawk.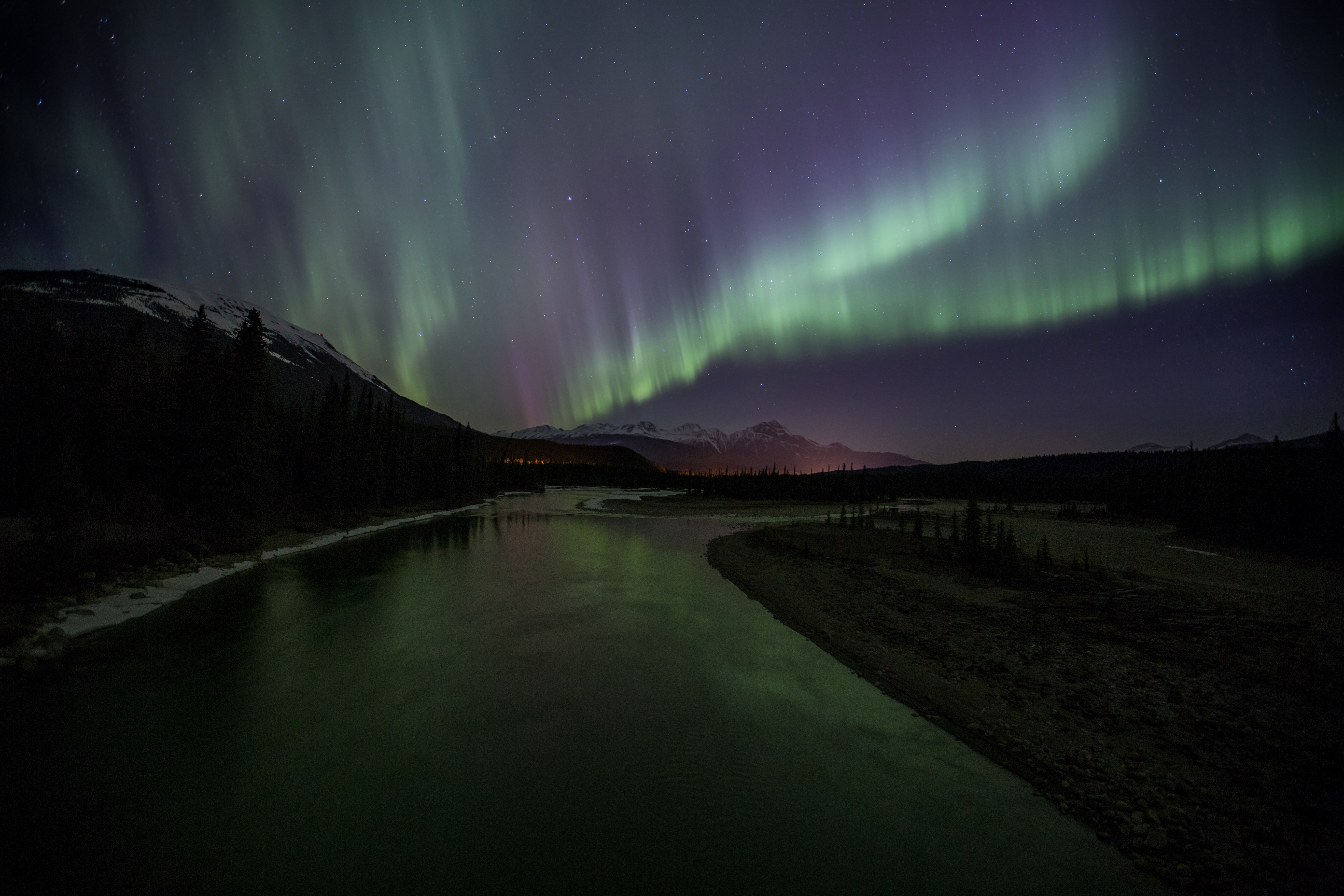 Post date:
Wednesday, April 7, 2021 - 7:00pm
Last modified:
Wednesday, February 15, 2023 - 2:37am