Backyard Camera Control Training Series
Learn how to effectively and quickly use the Backyard remote camera control software on your Windows computer. Take software training offered by RASC.
For RASC members, we offer software training on the Backyard remote control products from O'Telescope.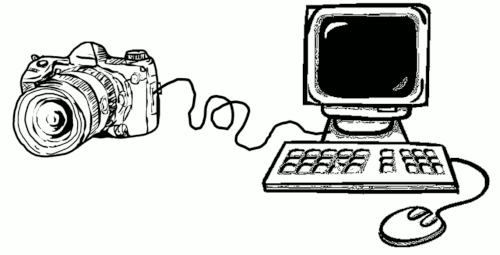 Backyard EOS is a popular camera control program that offers features beyond the Canon-provided EOS Utility software. There is also a Backyard Nikon product - but (at the time of writing) we do not train on that.
This is your hub for the Backyard Camera Control Training Series.
Testimonials
"Very interesting and useful course. Following 'live' example steps is certainly a benefit." - Robert B
"Great introductory course. Thanks!" - Chris B
"Really good to have a walkthrough to compliment reading through the manual." - Tony M
"I enjoyed it and was happy to have been able to join. I would be interested in doing more..." - Denise S
"I took your recent Backyard EOS course and loved it." - Tony
Current Course(s) - EOS
introduction, level 1: the basics, for people completely new to the application, with EOS cameras, getting started, or a refresher for those who dabble, focusing, still-imaging run captures
Visit the specific course level pages for more info and to access the registration forms.
Each course is about 2 hours in duration. They are scheduled near full Moon phases to not take away from observing. Training materials are provided. The sessions are hands-on and delivered live and interactively by an instructor with lots of time for questions and answers. Class sizes are limited to maintain a good instructor-participant ratio. Courses fill up rapidly but we keep waiting lists.
NOTE: Currently all courses are delivered online using teleconferencing meeting software.
Other Materials
visit the O'Telescope website for product info on Backyard, the latest versions, the user guide, etc.
active user forums at O'Telescope
Cloudy Nights
Future Courses
We are considering higher levels of training or courses for specific audiences.
Level 2 intermediate course on video capture and drift alignment and possibly plate solving.
Level 1 introductory course for Backyard Nikon.
 
Your Instructor(s)
Blake Nancarrow. Started shooting with a Canon SLR in 1979, captured his first through-the-telescope image in 1991, and joined RASC in 2007. He started using Backyard EOS mid-2014 and has used it for many imaging campaigns. He wrote a detailed review of Backyard EOS and Backyard Nikon for the October 2015 Journal of the RASC. Blake also worked with the developer to resolve bugs in the mirror control routines. In daylight, Blake is an instructor of information technology and business software. Blake teaches the introductory Backyard EOS course. He's actively developing the curriculum.
Any questions? Contact the administrator (software-training AT rasc DOT ca).
Post date:
Tuesday, December 27, 2022 - 11:05pm
Last modified:
Wednesday, February 15, 2023 - 9:41am