catalogue number: 10.2019824;
name of artifact: 7x50 Gun Sighting Telescope;
date of production: ca. 1939-1945;
materials of manufacture: copper-alloy, steel(?), black rubber, and glass, the metal parts finished with black-crinkle enamel, and other blackening agents, in a fitted pine box painted silver grey;
maker: Canadian Kodak Co. Ltd., Kodak Heights in Toronto (at Eglinton Ave. and Weston Road), also known as the Kodak Mount Dennis Campus;
provenance: purchased by the DTM Director on eBay;
condition: optics good. The instrument retains its reticle, and filters. Some mild corrosion(?) products are deposited on the rubber of the filter housing;
notes: The gun sighting telescopes were deployed on a mount and tripod, neither of which are present with this example;
comparanda: London, Imperial War Museum, OPT 463.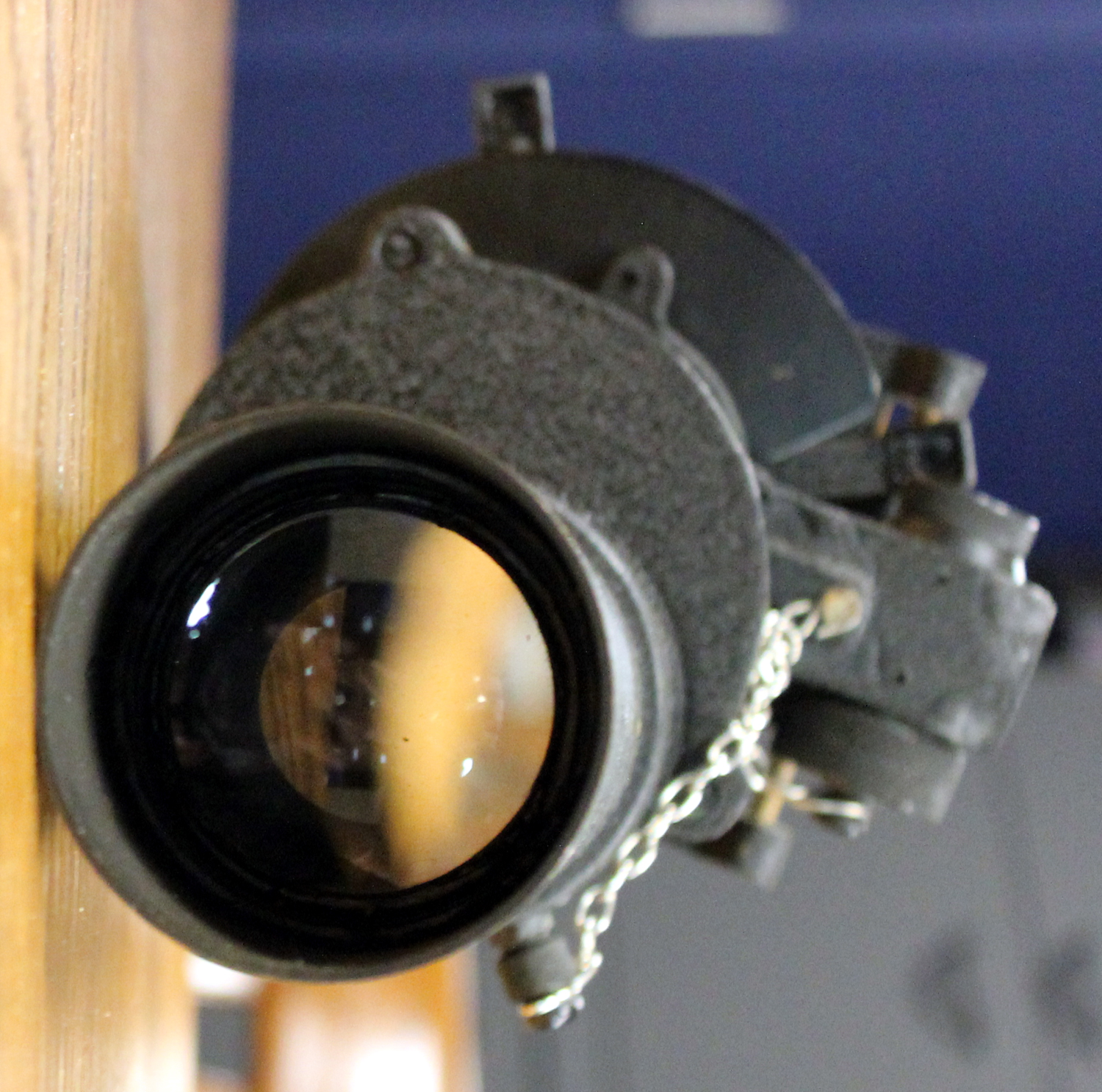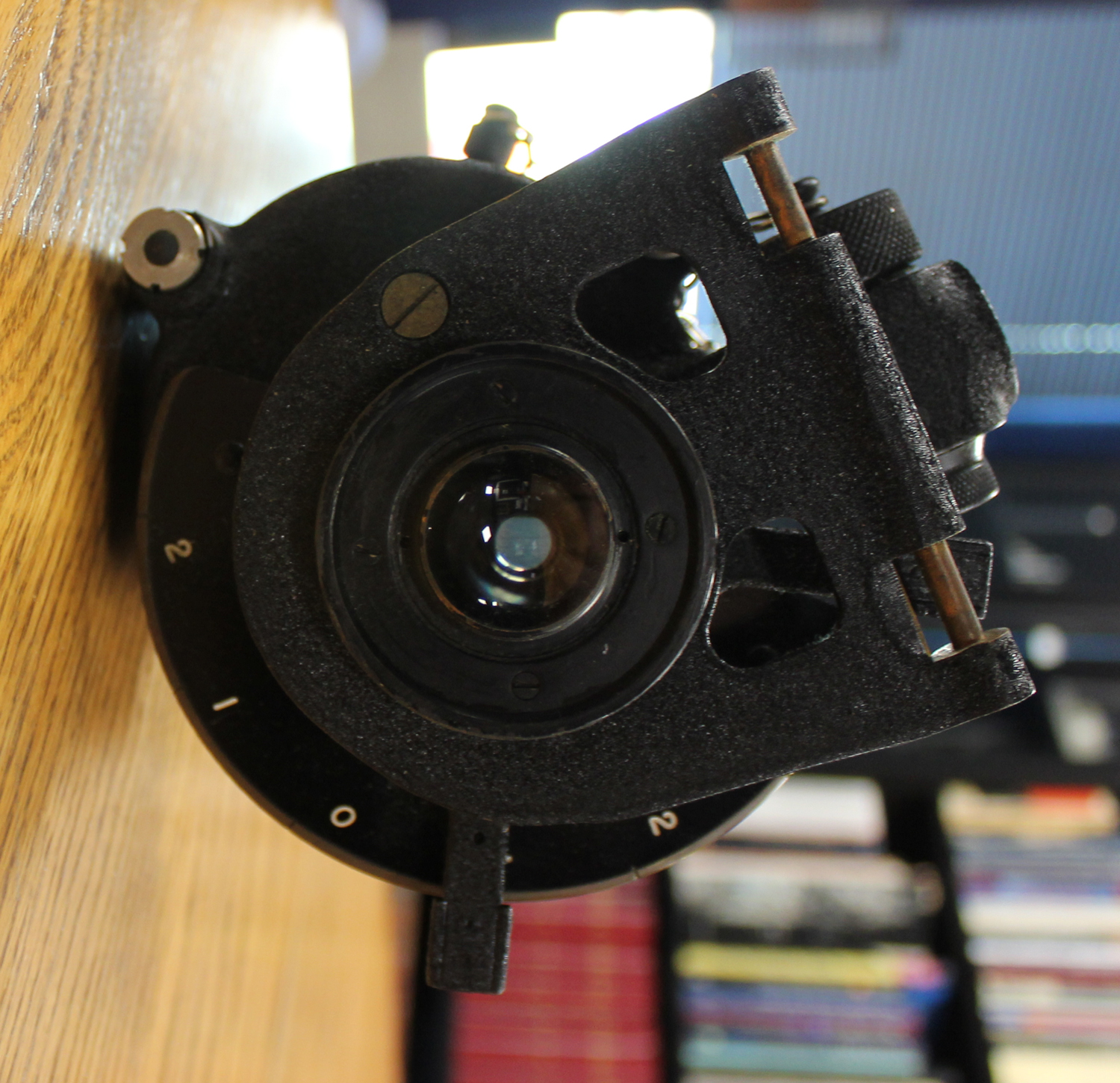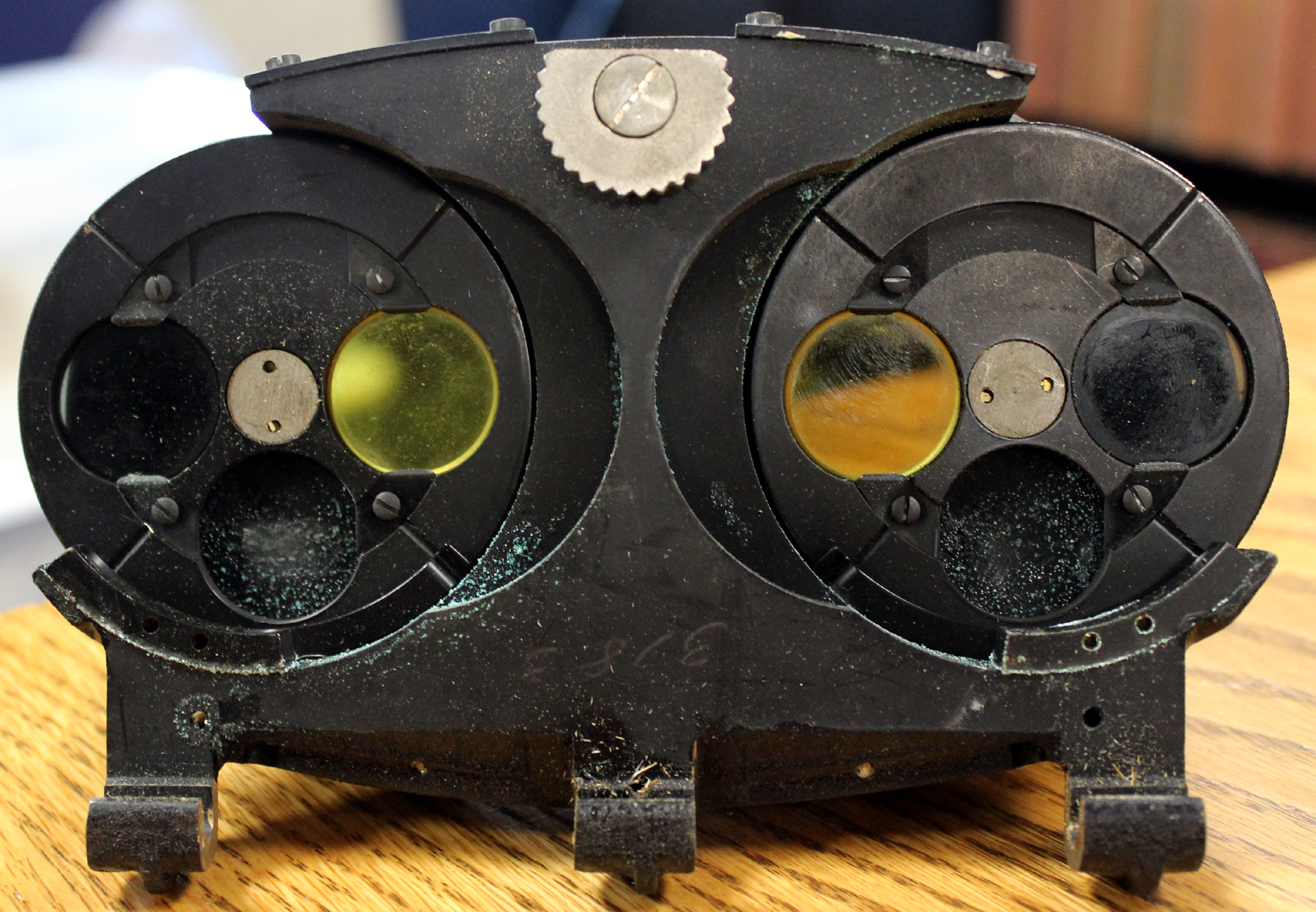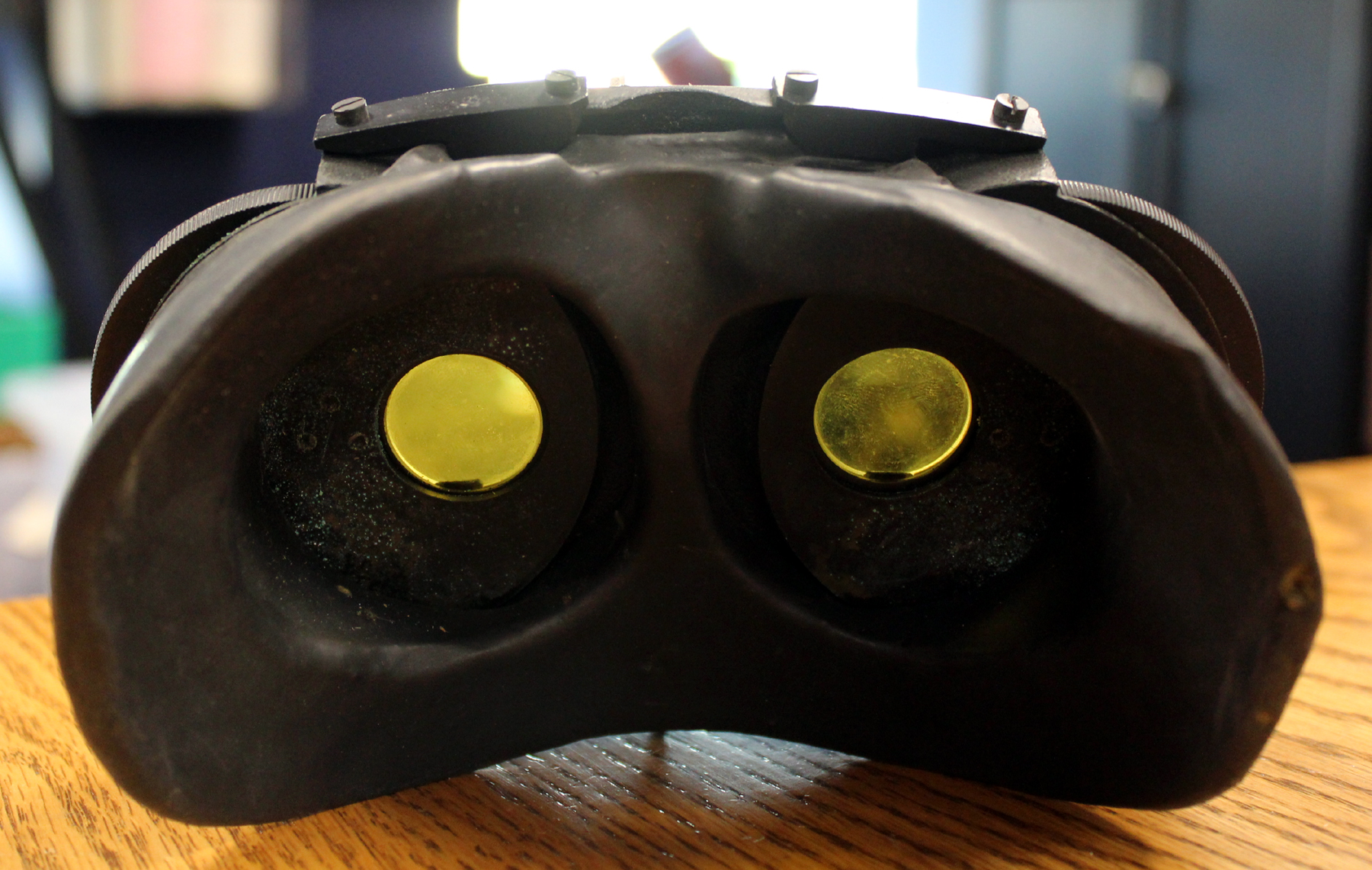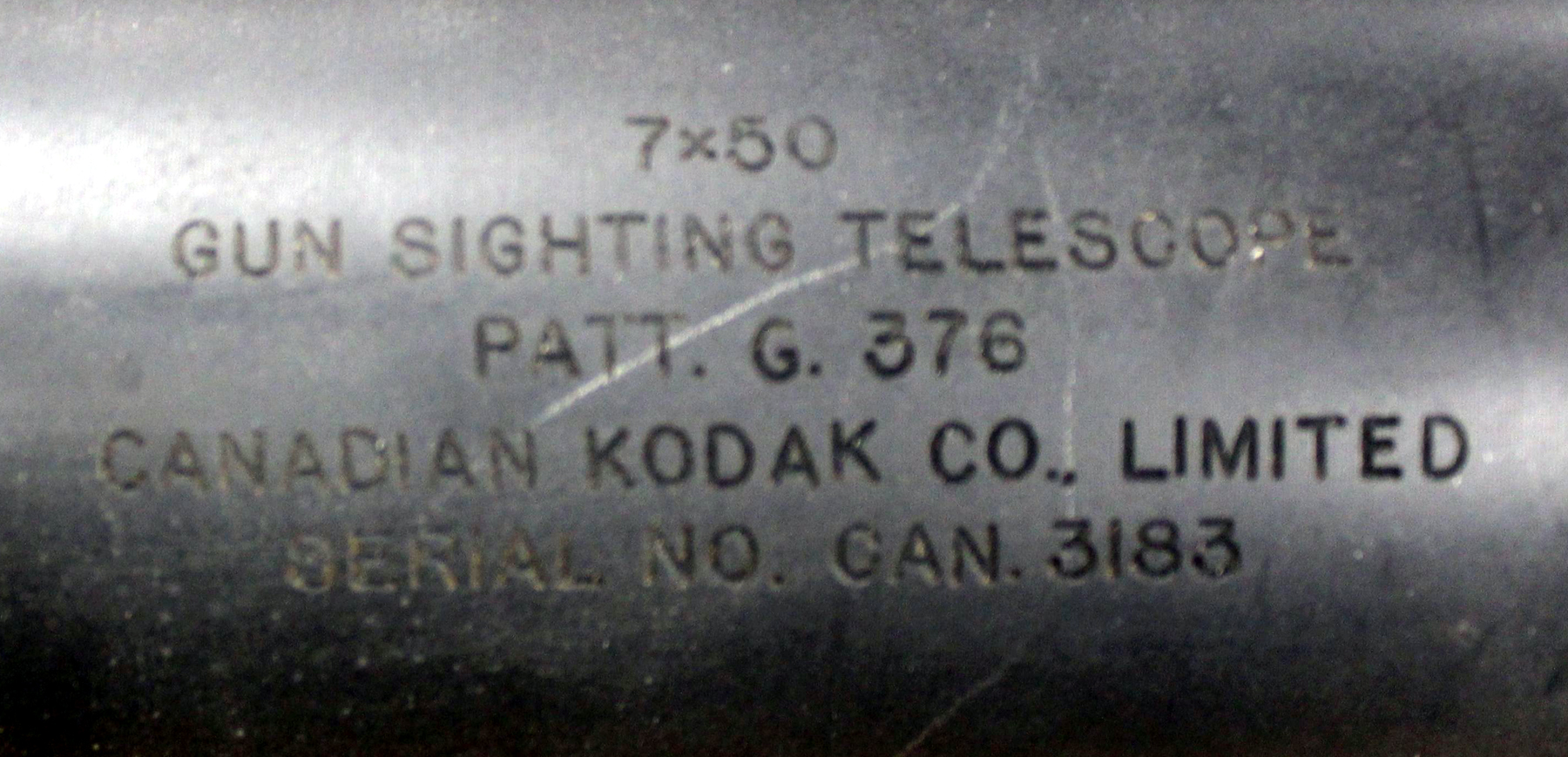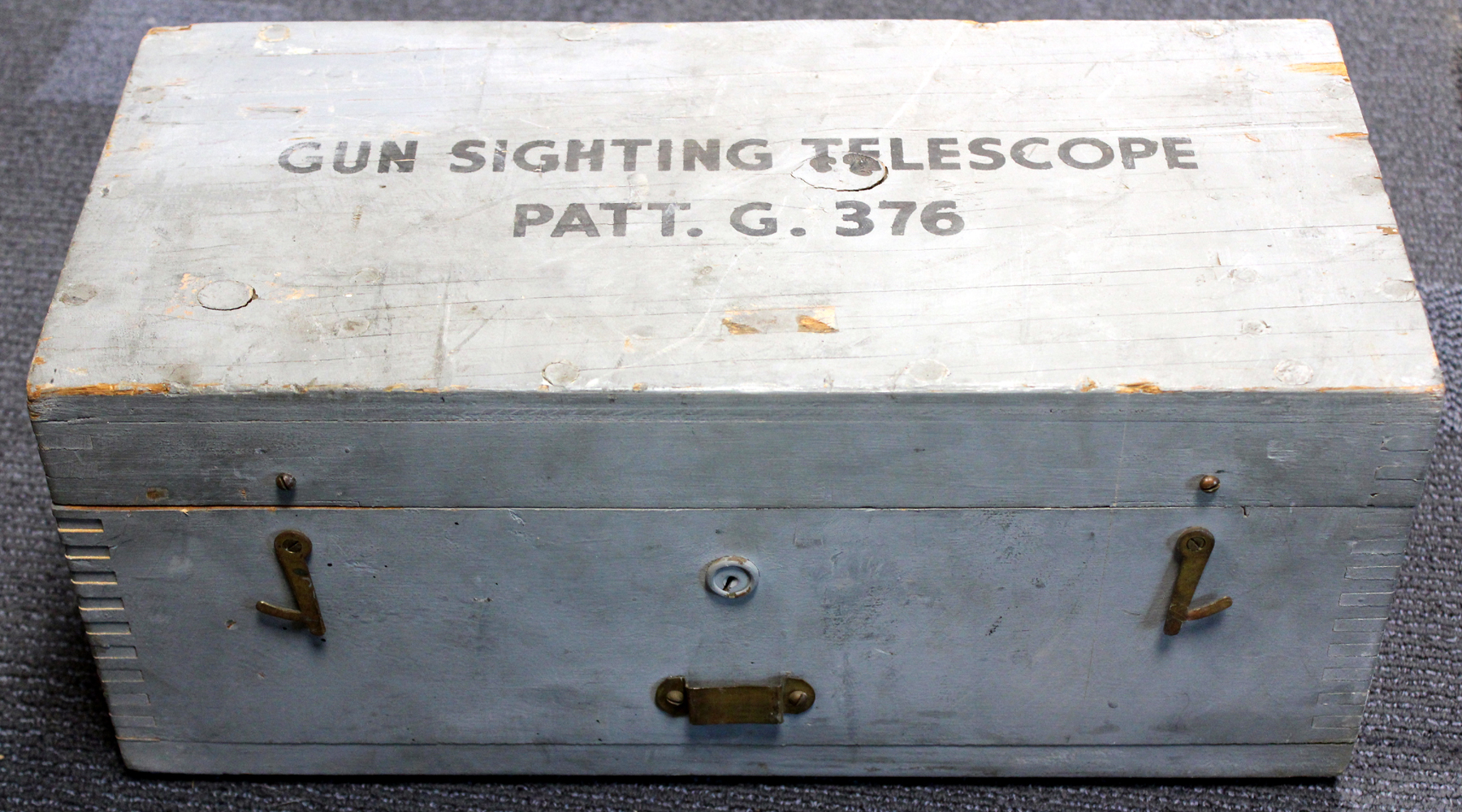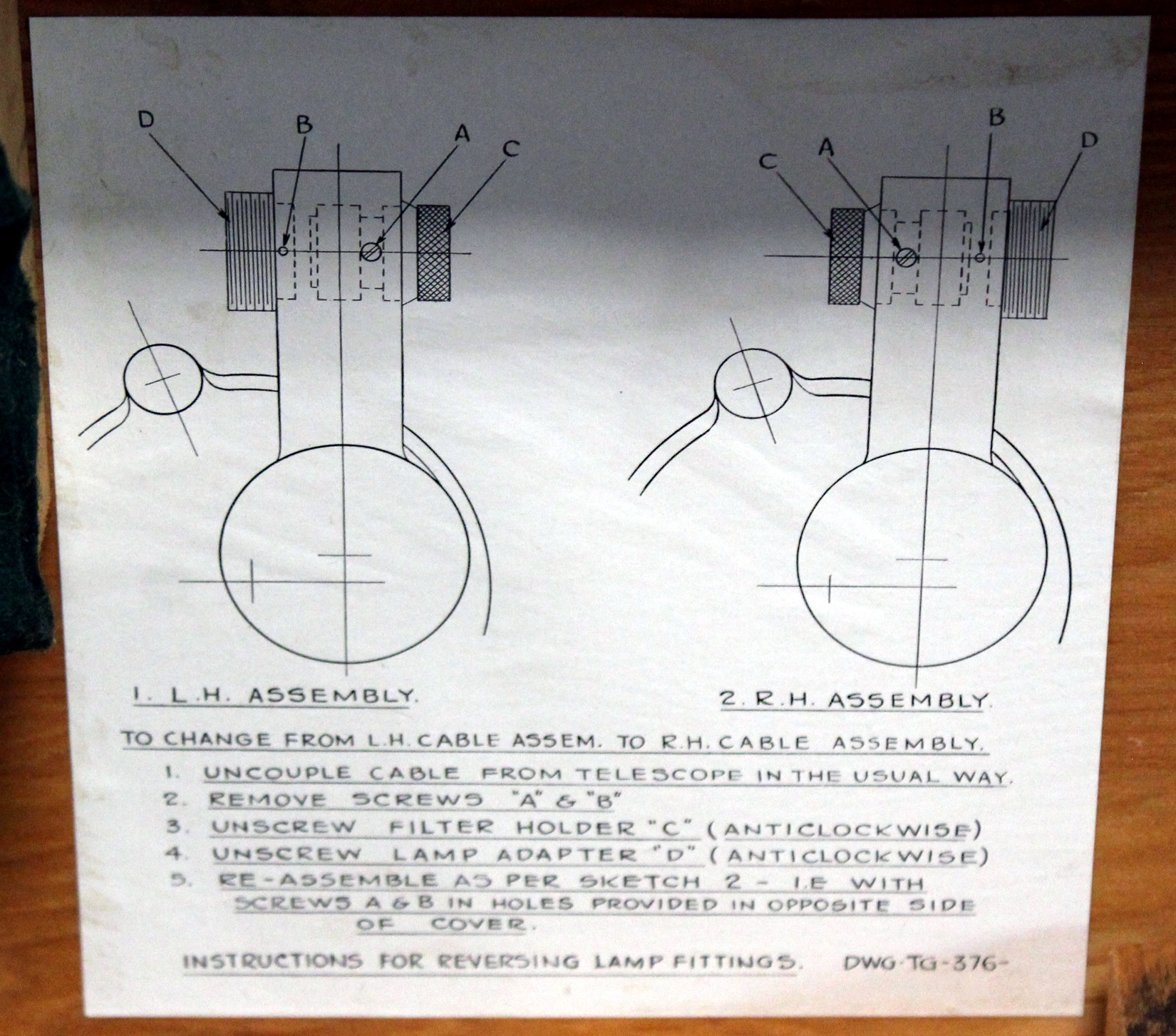 Description:
7x50 Gun Sighting Telescope
Exhibit Name:
7x50 Gun Sighting Telescope
Exhibit Thumbnail: