---
Catalogue Notes
Welcome to the online version of the Catalogue of the Dorner Telescope Museum (DTM)! This catalogue has two functions. One is to provide a publicly accessible systematic listing of the institution's holdings, with relevant information characterizing the artifacts, and conveying something of their history. The other is to offer a vicarious experience of visiting the DTM, and exploring the collections. This "virtual museum" function is particularly important in the beginning phases of the DTM's development, prior to the eventual opening of its doors. It is also important now, as the wider world is in lockdown mode during the Covid-19 pandemic. Viewers are invited to structure their own virtual tours to suit their tastes and interests. We realize that no virtual museum, however sophisticated, interactive, and immersive, can equal standing in the real presence of the material aftifacts, and we look forward to the time when that expereince can safely become a reality. Until then, we appreciate your visit to this simulacrum of the DTM.
The online DTM Catalogue is a living document, and its contents will change as new information about the artifacts comes to light, and artifacts are accessioned. Some interpretative essays and other media will be added from time to time.
We welcome any comments and suggestions you have, which can be directed to: r.rosenfeld <at> rasc.ca
—R.A. Rosenfeld, DIrector
Anyone wishing to use the materials which appear here should contact the Dorner Telescope Museum.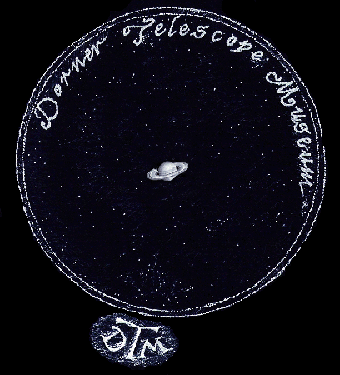 telling the story of the telescope in Canada—unlocking the potential of glass with a story

We wish to acknowledge the technical assistance of the RASC's Webmaster, Walter MacDonald, in designing this resource.
Post date:
Monday, March 9, 2020 - 12:55am
Last modified:
Sunday, June 7, 2020 - 8:42am