This page lists details of transit of Venus events across Canada. To have your event listed here, use the [ToV contact form].
April 28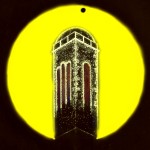 The Dunlap Institute (DI) and the Institute for the History and Philosophy of Science and Technology at the University of Toronto (IHPST) will co-present a symposium and diisplay of historical transit of Venus instruments to commemorate the 2012 Transit of Venus. The keynote speakers for this event will be Dr. Jay Pasachoff, renowned communicator of science and an expert on transits, and Dr. James Graham, director of the Dunlap Institute and a world leader in the detection of planets beyond our solar system (exoplanets). For the schedule and list of other speakers see the website.
The Symposium is free and no registration is required. All are welcome, but the talks will generally be pitched to an adult audience. The Symposium runs from 10:00 a.m. to 5:00 p.m.
The Transit of Venus Symposium will be held in Alumni Hall of St. Michael's College on the University of Toronto's St. George Campus. The address is: 81 Saint Mary Street, Toronto, Ontario.
This event is sponsored by the DI, IHPST, the Department of Astronomy and Astrophysics University of Toronto, the RASC, and the University of St. Michael's College in the University of Toronto.
May 12
Mississaugua — Science Rendezvous "Health in the City"
RASC Mississaugua Centre members are on hand to answer astronomy related questions, and distribute free ToV goggles! The event will take place at the University of Toronto Mississauga campus, 3359 Mississauga Rd., Mississauga, ON, L5L 1C6, between 10:00-16:00. For more information contact: lesliestrike [at] mississauga.rasc.ca.
Public lecture by renowned astrophotographer, Alan Dyer, staff astronomer at the TELUS Spark Science Centre (Calgary).
The lecture is free, and runs from 8:00 p.m. to 9:00 p.m., at Bethlehem Catholic High School, 110 Bowlt Crescent, Saskatoon, SK.
Alan's presentation is preceded by public observing of the Sun and Venus from 7:00 p.m. to 8:00 p.m., and follwed by urban stargazing from 9:15 to11 p.m.
For more information contact wrightb [at] sasktel.net, or jjswick [at] shaw.ca
May 30
Orillia, ON, Lakekead University Campus
Dr. Geoff Gaherty, author of 2012 Venus Transit with Pedro Braganca, will give a presentation on the transit sponsored by the Orillia Astronomy Club at Room 1033, Lakehead Campus, starting at 19:30. For more information contact orilliastars [at] live.com.
June 2
Public lecture by RASC Archivist and contributor to the Transit of Venus Project, R.A. Rosenfeld.
Discover how the often surprising history of the transits of Venus can deepen your experience of the transit on June 5th.
The presentation is free, and starts at 7:30 p.m., in the auditorium of the Saskatchewan Science Centre. For more information, contact: 306-751-0128, or info [at] astronomyregina.ca.
June 5

Hanwell Observatory, Fredericton area, NB
The William Brydon Jack Unit of the Fredericton Astronomy Club is planning a transit event for the public at the Hanwell Observatory, weather permitting. Check the Fredericton Astronomy Club website for a twitter update (or twitter direct) around 4pm. If the event is on we recommend arraiving no later than 18:00-18:30.
We will be working on a collaborative event with 2 youth from Hanwell and 2 youth in Hawaii. For more information contact: chris.weadick [at] gmail [dot] com.
Mississaugua — Public Transit of Venus Event
Join members of the RASC Mississaugua Centre to observe the transit at the William G. Davis Building (South Building) on the Mississauga campus of the University of Toronto, 3359 Mississauga Rd., Mississauga, ON, L5L 1C6. The event runs from 18:00-22:00. For more information contact Leslie Strike at: lesliestrike [at] mississauga.rasc.ca.
Moncton, NB, New Scotland Road Site
Come watch the transit with members of the RASC New Brunswick Centre! To reach the site take route 490, approx. 1.2km East of Victoria Road Exit. The event commences at 16:00. For more information contact: secondvicep [at] nb.rasc.ca
Montreal — Transit of Venus Observing Event
Join members of the RASC Montreal Centre to see the transit! The event will be held at the Morgan Arboretum, Macdonald Campus, McGill University, 150 chemin des Pins, Sainte-Anne-de-Bellevue, QC, Canada H9X 3V9, and run from 17:00-19:00, For more information contact: bettina.e.forget [at] bellnet [dot] ca.
Ottawa, ON
Ottawa RASC members will be supporting an event at the Canada Science and Technology Museum. We will bring solar scopes for magnified views, and we will be handing out eclipse goggles for unaided viewing. The event runs from 17:30 to 20:30.
If you happen to be downtown, we also plan to have members on Parliament Hill with support from the Dunlap Institute (pending permit approval), with goggles and scopes, to view this rare event in a most scenic and historic locale. For more information, contact: contact [at] ottawa-rasc.ca.
Port Dalhousie, Lake Ontario, ON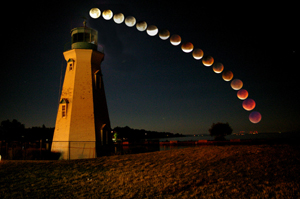 The public is invited to view the Transit with the Niagara Centre of the RASC at the inner lighthouse in Port Dalhousie on Lake Ontario. All Telescopes and binoculars will be equipped with safe "Solar Filters", and ToV goggles will be available. The event starts at 18:00. For more information contact: stansam [at] niagara.com.
Saint John, NB, Irving Nature Park
Unless you expect to live for another 105 years, this will be your last chance to see Venus pass in front of the Sun. A Venus transit has been observed only seven times in history. Join us at 18:00 for an explanation of why this event is so rare, its historical importance, and how to observe it safely. Members of the Royal Astronomical Society of Canada, New Brunswick Centre will be on hand to share views of Venus in front of the Sun through properly filtered telescopes. Also, a limited number of "eclipse glasses" will be made available to allow you to watch the event safely without a telescope. The Venus transit begins soon after 19:00 and continues until sunset two hours later. For more informaiton contact: president [at] nb.rasc.ca

St. John's, NL, Signal Hill National Historic Site
The St. John's Centre of the RASC invites you to join them in observing the transit. A limited number of eclipse glasses will be distributed to participants. Specially equipped telescopes and binoculars will be available for viewing the event. The event will run from 18:00 to 21:00. For more information contact: http://www.stjohnsrasc.ca . St. John's enjoys the longest run of transit of Venus history in the country, going back to John Winthrop on June 6, 1761 (catch the details at http://rasc.ca/tov/1761 and https://rasc.ca/). What could be cooler than observing the transit from the region where it was observed over 250 years ago!
Sarnia — Venus Watch
Come watch the transit with members of the RASC Sarnia Centre. For more information contact Martin Cogswell at:
Sechelt, BC, Davis Bay Seawall
The RASC Sunshine Coast Centre will host a Transit of Venus Public Outreach day along the Davis Bay Seawall in Sechelt BC beginning at 15:00 until Sunset. Our local Council have issued a permit allowing us to block off part of the Seawall to set up our Solar Telescopes. Local Television and the Print Media have been a great help in getting the word out, now all we need is the weather to cooperate! For more informaiton contact: info [at] coastastronomy.ca.
Thunder Bay, ON, James St. Playfield
The Thunder Bay Centre of the RASC is hosting a transit viewing event from 18:00 till sunset. For more information contact: https://tbrasc.org/contact/.
Visitors to the Varsity Stadium event will receive free transit-viewing glasses, and will be able to watch the transit from the grandstands of the stadium! They will also observe the transit through telescopes--including a 200-year-old instrument from the university's Scientific Instruments Collection. Live video feeds will provide views from locations around the world, and U of T astronomers will be on-hand to answer questions. There will be planetarium shows, a public talk, door-prizes--even a performance of Canadian playwright Maureen Hunter's "The Transit of Venus." For full details: www.universe.utoronto.ca/transit2012.
Vancouver, BC
RASC Vancouver is hosting transit viewing events at two locations:
Vanier Park, behind the HR MacMillan Space Centre
Simon Fraser University main campus in the Academic Quadrangle
Both sites will be equipped with telescopes and other means to view the transit safely, and a live video feed of the transit from Hawaiʻi will be projected.
Douglas College will also host a transit viewing event at their New Westminster campus.
All events are scheduled to start at around 14:45. For more information contact: president.rascvancouver [at] gmail [dot] com.
Victoria, BC
The RASC Victoria Centre is hosting transit observations for the public at four locations in Greater Victoria:
at Cattle Point on the Oak Bay waterfront
atop Mt. Tolmie in Saanich
in front of The Royal BC Museum's plaza in Victoria's Inner Harbour
and on grounds adjavent to the Metchosin Municipal Hall.
Observing will start at all areas at 14:45. For more informaiton conatct: telescopes [at] victoria.rasc.ca. The Univesity of Victoria and Centre of the Universe (DAO) are also welcoming the public for transit events.
Whitby, ON
The Durham Region Astronomical Association (DRAA) invites the public to view a rare astronomical event when the planet Venus transits across the face of the Sun. The ToV event will take place at Anderson Collegiate and Vocational Institute, 400 Anderson Street, Whitby, starting at 17:30 and ending at ca. 22:00. For more information please contact: tov [at] drastronomy.com
Observe the ToV from the Northwest Territories! According to the RASC's Observer's Handbook 2012:
To see the entire transit, travel to Canada's northern regions is required. Yellowknife offers the most promising cloud and sunshine statistics of any northern site, Europe or North America, with sunshine hours averaging 64 percent of the maximum.
SkyRiver.ca (Stephen & Lynn Bedingfield) want to make that a reality for amateur astronomers through their Transit of Venus Project. Stephen & Lynn are willing to act as non-commercial hosts for amateurs willing to treck to Yellowknife for the transit experience. Numbers may be limted, so to take advantage of the local hotel discount, rooms must be booked by May 3. For more information, contact: stephen [at] skyriver.ca.
Post date:
Saturday, March 10, 2012 - 12:18am
Last modified:
Tuesday, March 16, 2021 - 8:36pm