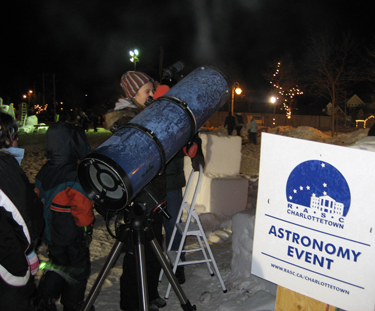 Amateur astronomers love to get together to learn more about astronomy. There are over a hundred clubs and RASC chapters (called "centres") scattered across Canada. Some meet in small groups in church basements or private homes; others meet in university lecture halls or Science Centres.
How do you find a group you might want to join? SkyNews magazine has a list of clubs in Canada; or astronomyclubs.com lists clubs in countries around the world.
The Royal Astronomical Society of Canada also has many centres. They have often formed from independant clubs who wanted the increased benefits of RASC membership such as the Observer's Handbook, an electronic subscription to the RASC Journal and more opportunity to contribute to the advancement of astronomy in Canada.
Astronomy clubs offer lots of programs, including regular "observing nights", where members get together at night with their telescopes and binoculars, and watch the stars together! It's a fun way to learn, and newbies are always welcome! (Many clubs even offer special member fees for students). It is not necessary to own a telescope to join a club.
Here are some activities and services offered by astronomy clubs:
monthly meetings, usually with speakers or presentations by club members
club observing sessions, often around the new Moon when the full moon's brightness does not prevent us from seeing many faint objects
social gatherings, sometimes after meetings, sometimes on other nights
public outreach at shopping plazas, fairs, or public observing sessions
star parties from a site with little light pollution
telescopes for loan
use of an observatory in a dark-sky area
an email list to share ideas and send last-second information such as a cancellation of an observing session due to weather
advice on purchases and photography by experienced people.
Some RASC Centres run the NOVA (New Observers to Visual Astronomy) course, a nine-week program designed by Brian Battersby of the Prince George Centre.
Telescope and Binocular Purchase
You do NOT need a telescope to get into astronomy. Inexpensive telescopes are available, but some models can be very frustrating to use. In addition, it's best to know what you can see through a telescope before spending any money. Some people are disappointed when they can't see amazing detail like those taken by the Hubble Telescope.
It is worthwhile to look carefully before making a purchase. Beyond asking advice from club members, there are several sources of information below.
With digital cameras, excellent astrophotos can be taken. A tripod photo for 30 seconds with a wide-open lens will show many stars, if the ISO is about 800. Experiment to get the best setting for your site and its light pollution. Two photos of a constellation taken days apart can show movement of planets (even Uranus and Neptune), asteroids, and comets.
For digital cameras, the automatic focus will not work for astronomical objects. Change to manual focus and turn the focusing ring to focus (while wearing any distance glasses) on a sharp distant object, such as a light a few hundred meters away. If such an object is not available, turn the focusing ring to the "infinity" setting.
---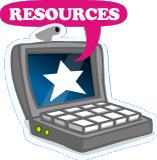 Astronomy Clubs
Star Parties are gatherings of astronomers in dark sky sites, often with speakers.
Telescope Purchases.SkyNews has articles on:
Post date:
Saturday, February 23, 2019 - 4:09pm
Last modified:
Tuesday, March 14, 2023 - 9:20pm