Many amateur astronomers like to work with "Observing Lists" to help guide their night-time observing sessions. From lists for beginners to lists of hard-to-find objects, there are lists for everyone.
The Star Finder star map has round circles around 10 objects. These are special objects which are visible either by the naked eye, or through binoculars. Of course, the higher magnification of a telescope gives even more details.
Learn more about these targets:
---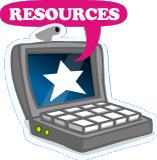 The most famous observing list is called the "Messier List", published by Charles Messier in 1771! Astronomical names that contain a code like "M44" or "M42" refer to their position on the Messier list.
The RASC has several Observing lists to challenge you. These lists will help you guide your observing sessions! The easiest is the "Explore the Universe Certificate". Print out the sheet. Find 55 out of 110 objects. When you complete a list, send the printed form in. RASC members will get a certificate and be mentioned on their website.
Post date:
Saturday, February 23, 2019 - 4:11pm
Last modified:
Thursday, May 26, 2022 - 10:13pm