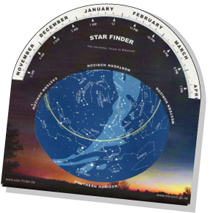 Do you want to buy Star Finders for your class or youth group?
You can order them online. Payment can be made by credit card.
10 cost $9 CDN
100 cost $48 CDN
1000 cost $340 CDN
To order Star Finders, visit the RASC website here. Click on "RASC eStore", then your country, and finally click on "Observing Aids".
Post date:
Saturday, February 23, 2019 - 4:13pm
Last modified:
Thursday, May 26, 2022 - 10:14pm