Committee Mandate
The RASC has a long and distinguished history as a "learned society" and has adapted and changed many times since its founding in 1868. The History Committee's purpose is to foster preservation and interpretation of the history of the Society and its role in the development of astronomy. The committee is responsible for maintaining records and artifacts of the Society's history, making them accessible, encouraging their use, and aiding the Society to responsibly and imaginatively incorporate Canadian astronomical history and heritage in its diverse programs.
Committee Activities
The History Committee took a leading role in the the Society's successful Transit of Venus program (2012) in collaboration with the Observing Committee,and several of our BIYA 2009 partners. The Committee has represented the Society on pro-am projects with a major historical component, and regularly provides expert consultation to outside bodies on Candian astronomical history and heritage. We are seeking to develop an active working relationship with the CASCA Heritage Committee. The Committee planned the early conceptual phases of the Society's sesquicentennial celebrations in 2018.
Committee Definition
The History Committee will consist of at least one Director, and up to eleven additional Society members, plus the Society President ex officio.
The History Committee shall:
maintain the historical records of the Society and make them available to the membership, as well as anyone with a demonstrable interest in using the Society's collections (subject to rules to be established by the committee);
administer the Society's collection of books, documents, images, specimens, artifacts, and instruments in manuscript, print, electronic, and other media, and ensure that they are adequately stored, catalogued, and preserved;
work in partnership with the Information Technology Committee to ensure the digitization and electronic accessibility of publications and documents generated by the Society's activities;
promote and encourage the study and awareness of the history of astronomy in Canada; and
work cooperatively with national and international bodies to further the preservation, use, awareness of, and accessibility to the artifacts and sites of Canadian and world astronomical history and heritage.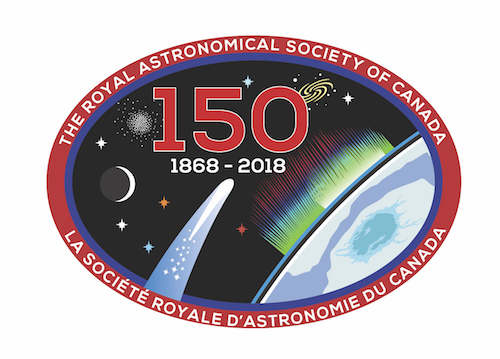 a description of the symbolism of this image can be found here
Committee Members
Chris Beckett (National Member)
Dr. Roy Bishop, FRASC (Halifax)
Eric Briggs (Toronto)

Peter Broughton, FRASC (Toronto)

Clark Muir (Kitchener-Waterloo)

Dr. Karen Finstad (Ottawa)
Dr. Chris Gainor, FRASC (Victoria)
Andrew Oakes (National Member)
Randall Rosenfeld, FRASC (National Member), Chair
Dr. Mark Tovey (London)
*Charles Ennis ex officio (President
*Dr. Philip Groff ex officio (Executive Director)
* = non-voting